In 2017, Skiddle conducted a survey. We asked our users for their thoughts on the use of mobile phones at live music events. 73% of those asked didn't think mobile phones should be banned. That's pretty conclusive. Though we suspect if we conducted the survey again, the number against would be higher - people seem to be getting more and more irritated by it.
The argument against has gained pace in recent years, with numerous big name acts including Annie Mac, Skepta and Childish Gambino urging fans to keep their phones pocketed and to "soak up the experience", while some world famous clubs such as Berghain and Tresor have banned mobile phone use outright.
"As a DJ myself, there's nothing more annoying than looking out over the crowd and seeing a bunch of phones looking back at you, all with flashes on."
Of course it'd be hypocritical of Skiddle to condemn the use of phones at live music events (just take a look at our Instagram), but as more and more artists, venues and promoters take measures to reduce mobile phone use, it does seem as though we're in the middle of a more popular movement.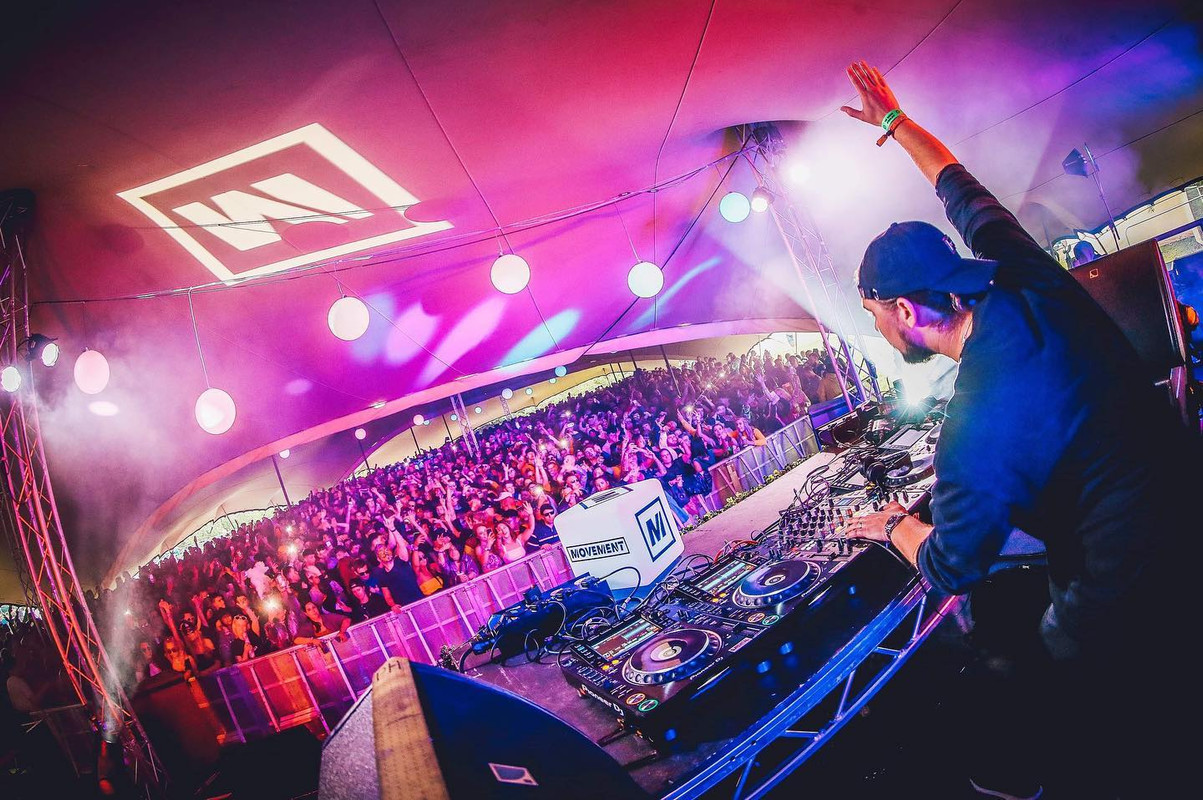 Movement Music: Sonny Fodera at Detonate (source: Facebook)
Speaking of movement, Movement Music, the Nottingham-based promoters behind some of the Midlands' best underground house and techno parties - attracting the likes of serial chart topper Mark Knight, Italian house don Riva Starr and 'original groover' Michael Bibi - are the latest to place restrictions on mobile phone use.
Ahead of the launch of their new club night, the Loft Sessions, this weekend, we caught up with DJ and Movement co-founder Matt Guy to talk plans, banning phones and to hopefully expose some secret headliners...
Hi Matt. Ready for the launch this weekend?
MG: "Yeah I'm looking forward to it, should be a good do. It's been a difficult one, more difficult than I thought it would be. Trying to spread the word without giving too much away has been a bit of a challenge but we are getting there."
Where did Movement begin?
MG: "I started Movement two years ago with a friend of mine called Jake Thomas. We've just celebrated our second birthday. We've been hosting regular events around Nottingham since our inception back in 2017."
You've created a new intimate party for the people of Nottingham, can you tell us a little bit more about the Loft Sessions?
MG: "We've been doing club nights at varying capacity clubs since we started out and we just fancied doing something a bit different, utilising unused spaces and giving them a different purpose.
"We started chatting with Charlie at the Four Four Academy, a DJ academy located above the Galleries of Justice. We go there quite a bit. It's an amazing fifth floor space that overlooks the city of Nottingham. We just thought it was a really special space that we could throw some incredible, intimate parties in."
What has pushed you to create a phone-free event two years down the line?
MG: "We've done it in clubs before, and we're against trying to implement the idea at the nights we run at some of the bigger clubs, for fear that it won't be accepted as openly by those used to having their phones at those events. By taking the idea to a new event, set within a small and intimate venue, we can police the concept better. From there, once there's a buzz around the event, we can move into bigger spaces and supply those that attend with phone lockers etc."
Have you ever been to a club, such as Tresor in Berlin, where phones are banned from all events? If so, how did the atmosphere differ?
MG: "Funnily enough, we were persuaded to put the phone ban in place on the Loft Session events after attending some of Berlin's big clubs, especially Tresor. I obviously didn't get into the Berghain, but Tresor was the one that really stood out to me.
"We're using a lot of the same ideas Tresor use at our upcoming event, such as putting stickers over cameras, signposting the venue to let people know not use their phones and by politely asking them on the way in not to use their phones.
"The vibe in Tresor was completely different to any club over here. People were engaging with each other and even more so with the DJs that were performing. As a DJ myself, there's nothing more annoying than looking out over the crowd and seeing a bunch of phones looking back at you, all with flashes on."
(This embedded post has since been removed)
When Skiddle conducted a survey back in 2017, 73% of people said phones should not be banned. Do you think it could affect numbers?
MG: "I'm confident that attendance won't be affected. By building from a small event into a bigger one, we are ensuring that we've got the right crowd. The ones who are there for the right reasons, for the music and the memories, not for social media.
"I think this idea will separate us from others. The people who buy into this idea are likely to continue to buy into our nights. There will no doubt be some that are put off by the idea, but those that turn their nose up at a no phone policy are likely to be the ones who are there for the likes."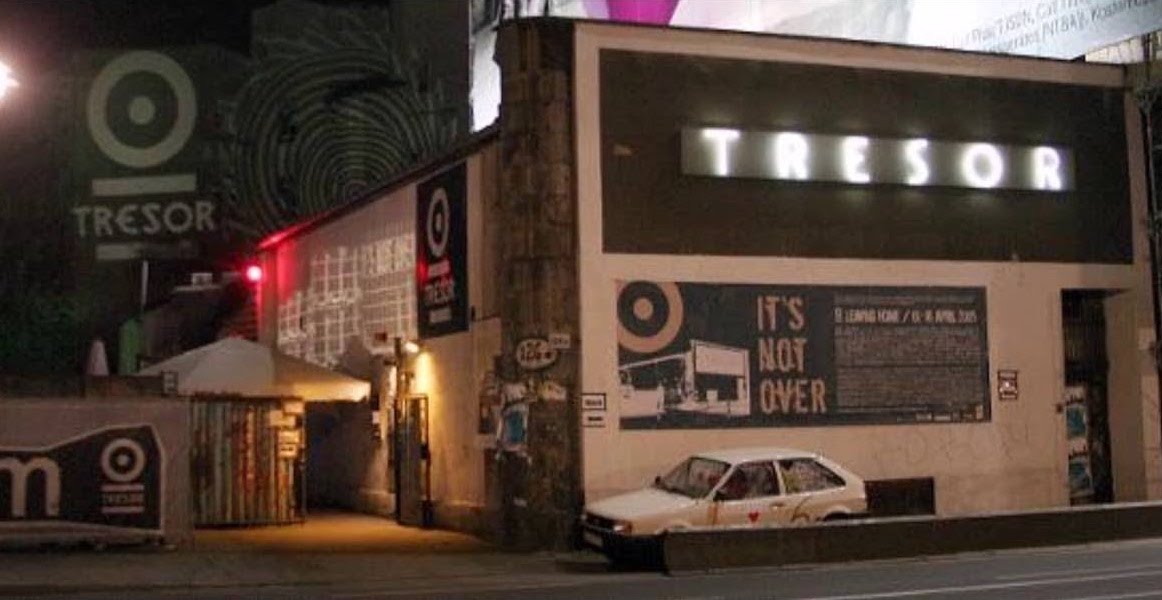 Tresor in Berlin (source: Youtube)
What plans are there in the pipeline if the phone ban is well received?
MG: "We've already got a big name confirmed to play our next Loft session event; Steve Lawler will be performing on November 30th to a 120 capacity room. That's going to be absolutely unreal. We've got some other mega artists lined up that we can't talk about just yet.
"We plan to continue to use the Loft space above the Galleries of Justice as much as possible. It's such a unique and incredible space, it would be a shame not to. Unfortunately, it does limit what we can do in terms of numbers and headliners, so we are planning a return to Nottingham's Trade for some larger events.
"We're also scoping out some other special venues to use for more intimate shows."
Can you tell us who the secret headliner is at the first Loft Sessions this weekend?
MG: "Unfortunately, it has to be kept under wraps until the night of the event. What I can say is he's an absolutely HUGE name and he's a good friend of Steve Lawler's. I am personally very excited."
Final question: is there any talent in Nottingham that we should be keeping a close eye on?
MG: "There's plenty of talent within the ranks of Movements residents that will be pushing through. Keep an eye out for those guys."
Purchase tickets for upcoming Movement events below.
Image credit: Jack Kimber/Movement
Tickets are no longer available for this event