Inside Out 2023 Tickets
About Inside Out 2023
Inside Out Festival is back with their biggest event to date, however, they've decided they've had enough of the rain. So they've made the decision that the festival will now be on Bank Holiday Sunday 1st May. Landing in Bute Park, Cardiff on a bank holiday Sunday, the fest will see some of the hottest acts in dance, drum and bass, garage, hip hop, and RnB turn the once peaceful park into an unforgettable rave.
Same amazing venue, same amazing festival, same mad vibes. Swap your wellies for your dancing daps, your coats for your vests and your sweaters for your sunnies.
Kurupt FM will be headlining, so it's guaranteed to be absolute chaos. Alongside them will be Idris Elba, who creates electronic bangers inspired by hip hop, RnB, reggae, African, and house music. Tion Wayne, the rapidly growing drill and hip hop rapper, will also be tearing it up. And Andy C, one of the most important figures in drum and bass, will be blasting the skankiest tunes.
And that's only part of the, frankly stunning, lineup. It's gonna be overflowing with mad vibes, great tunes, and hopefully some sunny skies.
With such a cracking lineup, tickets won't last long. Snag your Inside Out tickets now for an unbeatable bank holiday Sunday.
Music genres: House, Drum n Bass, Tech House, Hip Hop, Grime
Inside Out line up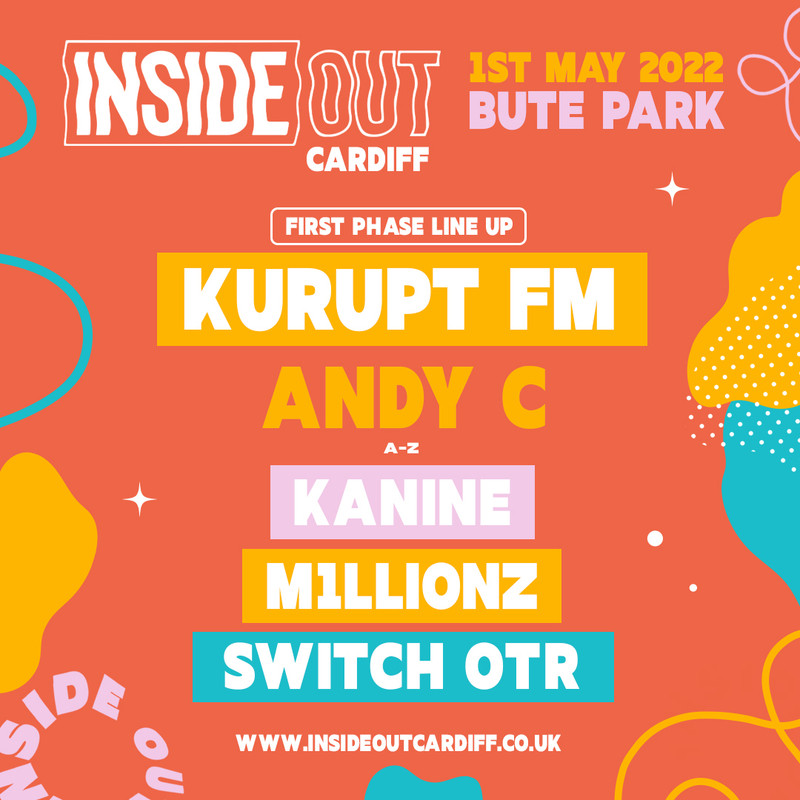 Kurupt FM, Andy C
Inside Out information & FAQs
What happens If I bought a ticket and cannot attend?
Does Inside Out have onsite camping?
How do I get to Inside Out?
How much are Inside Out tickets?
Does Inside Out have any age restrictions?
Are pre-payment plan tickets available?
Can I bring my own food and drink into Inside Out?
How do I access my tickets?
Can I leave and re-enter?
Can I bring my own alcohol?
Travelling to/from the festival
Map of Hotels near festival site
Try our fully interactive map of all nearby hotels and accommodation. Please check location and dates before booking.
Explore similar festivals to Inside Out
Find similar festivals by exploring the categories and classifications below:
Categories: Budget festivals
Type: Music festivals
Size: Medium sized festivals
Amenities: Toilets