We'll admit it, it's been a tough year. In fact, it's been a tough few years. Festivals, raves, club nights and more have all crumbled under the wrath of COVID and stolen precious memories from us. But we can't let this get us down. This is why it's absolutely essential we end this year with the biggest, loudest bang possible. It's the least we deserve.
But while it can be fun to throw a house party, or crawl through your local bars, nothing beats heading out somewhere completely new to tear up the town and create a memorable night. Especially when you have to make up for the disappointment of last New Year's.
So where will you go? How do you decide? There are dozens of cities across the UK that will be perfect for your New Year's Eve bash. But if you'll settle for nothing less than the best, here are the best cities to spend New Year's Eve in the UK.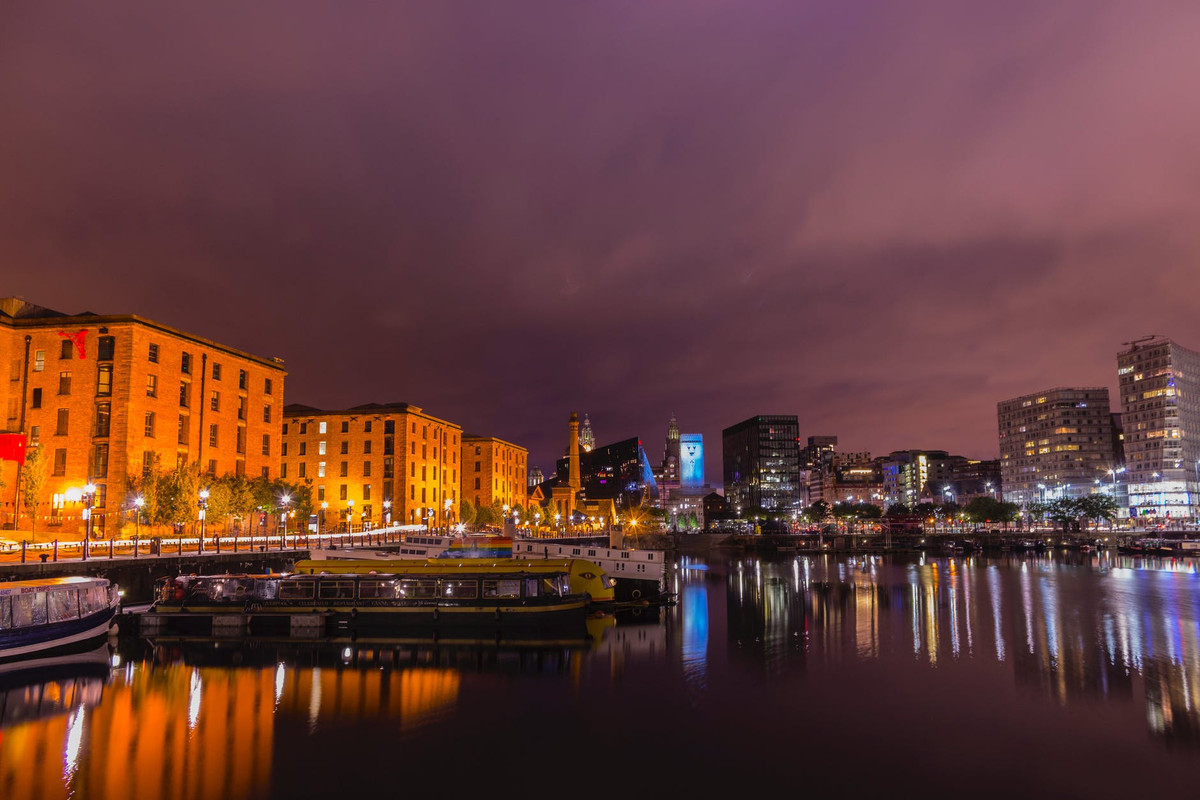 This vibrant, bursting city was named one of the best cities to visit in the UK, and with good reason. Known for its insane nightlife, music, culture and fashion, Liverpool is a must for anyone who loves a great night out with an unbeatable atmosphere.
For those looking to dance the night away with a cocktail in hand, The Baltic Market will become a glittery, disco extravaganza with mouth-watering street food, DJs, and live music to see you into the new year.
Or if the thought of spending NYE outside sends shivers down your spine, check out IWF Presents: Leisure Land NYE. Famous for their immersive club nights, Invisible Wind Factory brings arcade games and karaoke machines to kick off your year to the best start possible.
With so many diverse events on this NYE, what better place to spend it than in Liverpool?
Find tickets for events in Liverpool - here
-
---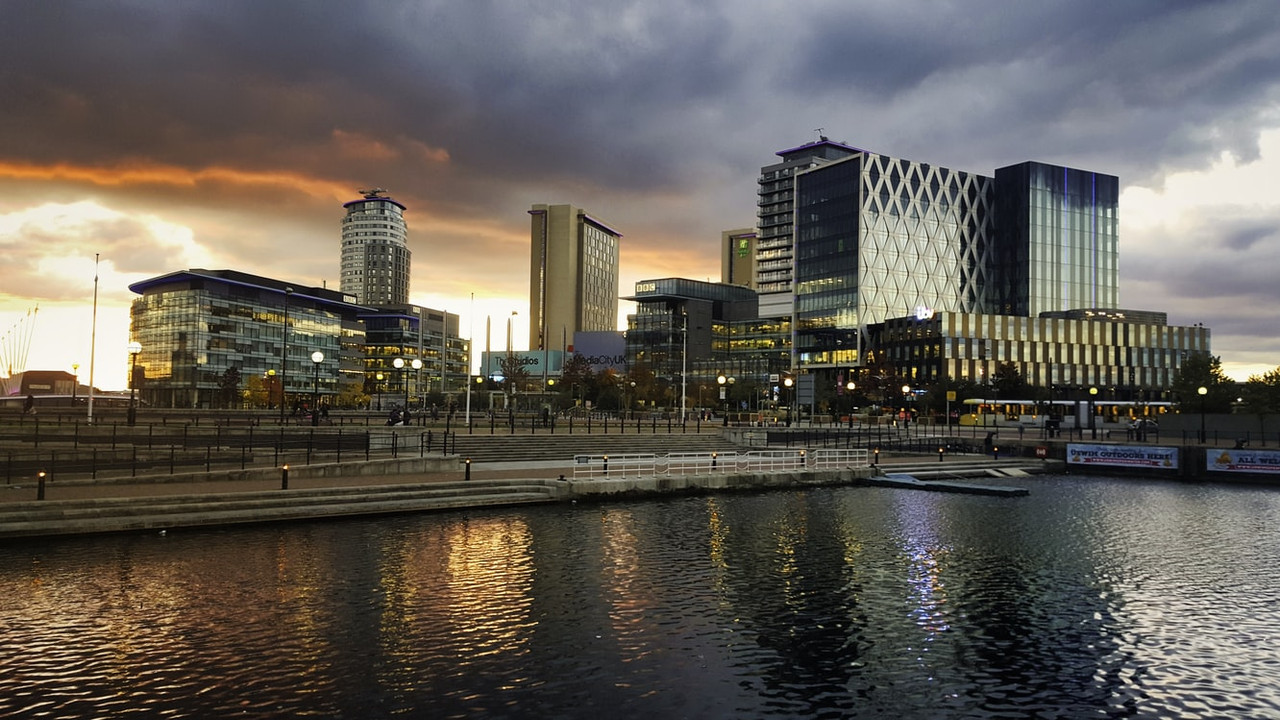 Birthplace of the wild night out, Manchester is a brilliant choice for anyone looking to let go. Whether you're still a bit emo at heart, a raver, an indie kid, or a mix of all three, there's a venue and an event that's perfect for you.
Old school music lovers simply can't miss Higher Irlam Social Club's 80s vs 90s club night. See in the new year with your favourite pop, RnB, and club classics blasting with a pint in hand. And with tickets starting from just £12.44, you'd be daft to miss out.
Or if you're looking for a busy, city centre venue to end the year with a bang, the iconic Deaf Institute is hosting a 7-hour long end of year bash over three floors. Surrounded by DJ's, artists, performers and a massive group of friends, we can't think of a better way to celebrate the start of something new.
No matter what you fancy, Manchester is a friendly, happy city bursting with top events to create a night to remember (or not depending on how many drinks you get through).
Find tickets for events in Manchester - here
-
---
There's a reason Sheffield is home to 60,000 students - nights out are unmatched and the people are lovely. And to be honest, we wouldn't expect any less from a city that's home to music icons such as Pulp, Def Leppard, and Arctic Monkeys.
If you're looking to wave a classy goodbye to 2021, The Great Gatsby Party NYE All Nighter could be the party for you. With a 1920s attire dress code and two rooms packed with RnB, reggae, hip hop, and throwback bangers, it's never been so easy to lose track of time and find yourself walking home under the soft glow of the sunrise with your voice almost gone and a smile plastered across your face.
Fancy 1920s not your vibe? Get down to Hope Works for their All Stars All In party for as little as £5. With 18 artists and more to be announced, spinning bumping tunes until 5 am, fans of bassline, disco, drum and bass, house, and techno are guaranteed an unforgettable night.
Eager to start the new year with a bang? Check out some of the amazing events Sheffield has to offer.
Find tickets for events in Sheffield - here
-
---
NYE is the perfect opportunity to finish the year and start the new one, on a high. With this in mind, it's vital to choose the perfect city for your New Year's Eve bash. Let us tell you a bit about Nottingham. The city has been awarded the Purple Flag Award every single year since 2010. This prestigious award recognises the city for its sublime nightlife. We think that says plenty.
Forget the miserable English weather with rum cocktails until 3 am at Revolucion De Cuba's NYE Fiesta. One of the biggest parties with live music in such a vibrant, exciting city centre, tickets for this party won't last long. Grab your tickets today to secure your place at the city's best fiesta!
Or if you're looking for a messy, apocalypse-themed skank out, head over to The I Club. The fancy dress night will feature tunes ranging from jungle, drum and bass, reggae and more with MC's to keep the crowd buzzing until way after the countdown. Support Nottingham's local artists at Nest NYE.
You can't beat a night out in Nottingham. Secure your tickets for the city with the best nightlife today.
Find tickets for events in Nottingham - here
-
---
Could the home of The Streets be anything less than a mind-blowing night out? We didn't think so either. Plastered with stunning street art and home to one of the 12 coolest neighbourhoods in the UK, we're certain Birmingham will be a welcome, thrilling NYE for anyone.
Tickets for Afta Dark at Lab11 are selling fast. If a 9 'til 4 party with the best sound, bespoke lighting and decorations, three distinct rooms bumping house and techno sounds right up your street, cop your tickets now to avoid disappointment.
Obsessed with the immortal, pioneering music of the 70s? Sing your way into 2022 with your favourite Bowie and Roxy tunes performed live by The Major Toms at The Blue Piano. This evening offers the opportunity to enjoy your favourite classics as the new year begins. And with the night coming to an end around midnight, you've plenty of time to check out what the rest of the city has to offer.
With something for everyone, no matter what night you have in mind, Birmingham is a fantastic city to spend your New Year's Eve in.
Find tickets for events in Birmingham - here
-
---
A city loved by students thanks to its great transport, nightlife, and value for money - three essential ingredients for a smooth night out - consider a late one in Leeds this New Years Eve. With dozens of nightclubs, bars, pubs, restaurants and more, this Northern gem is ready for a messy celebration.
Get down to HiFi Club for California Love, a 90s/00s hip hop and RnB themed night to blow every other new years party out the water. With tunes ranging from 2Pac, Eminem, Wu-Tang Clan, Mary J Blige and dozens more, this event is ready for those craving a throwback to the tunes that soundtracked their lives. Tickets are sure to sell out, so get it booked today and shake, shake it, baby!
If glitz and glamour are more you, slide into a VIP booth at East 59 for their L/IT Ibiza Takeover rooftop party. With a fancy cocktail bar, champagne bar, and lush outdoor terrace, what's not to love? Dance the night away with a cocktail below the canopy and start 2022 by making precious memories.
Ready to check out what Leeds has to offer? Same here.
Find tickets for events in Leeds - here
-
---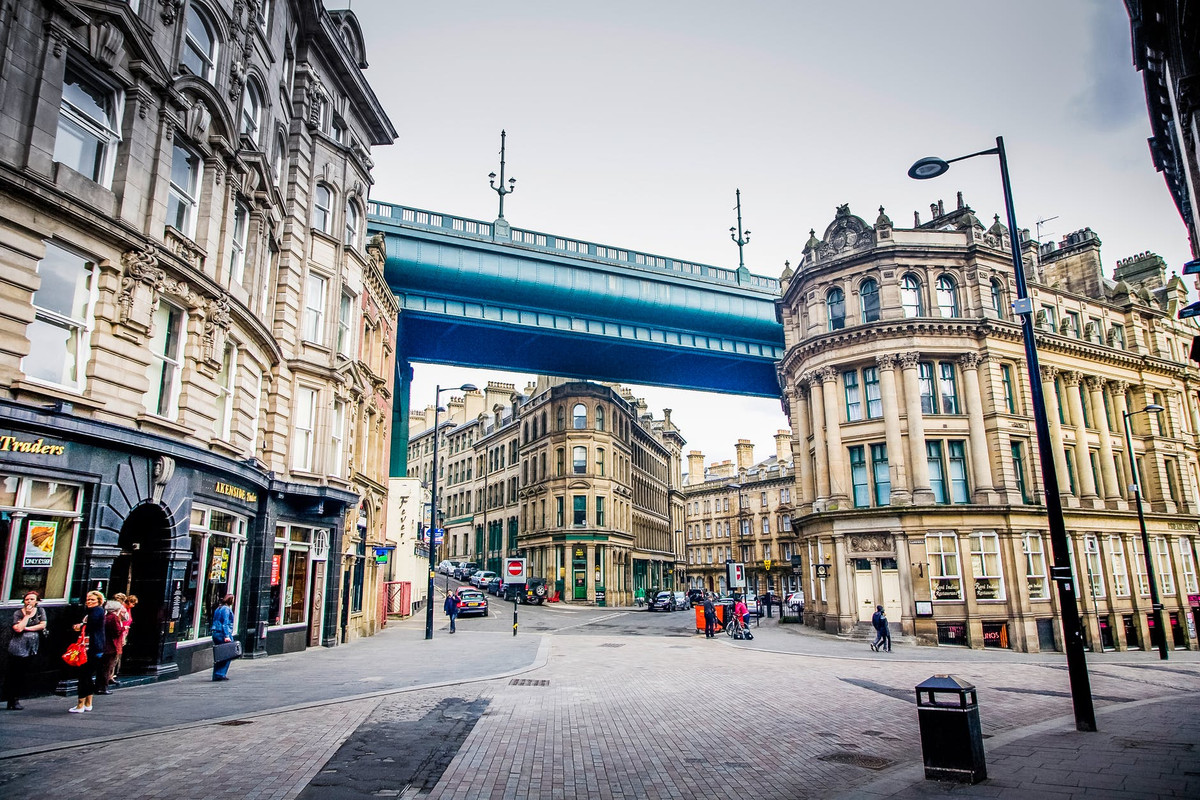 The last of our Northern cities, but certainly not the least, Newcastle has been named the best place to visit in the world by Rough Guides. And in 2019, the city was named as one of the best UK city break destinations by travel magazine Conde Nast Traveller. Curious to see what's on? We know you are.
Hoochie Coochie will be blasting disco, funk, jazz, RnB and soul tunes 'til the early hours at their NYE Party. With DJs spinning melodies that feed the soul in a bustling city, we can't think of a better way to pop the cork on a fantastic new year.
Known for its great music, fantastic vibes, and well-priced drinks, The Lofts will be blasting house, disco, and club classics at their New Year's Eve Mini-Fest. Discounted tickets are available for students so keep your eyes peeled for more announcements!
For immaculate vibes and that classic Northern cheer, get up to Newcastle for a cracking New Year's.
Find tickets for events in Newcastle - here
-
---
From Camden to Soho and everything in between, the capital is bursting with parties that feel tailored just for you. We mean, come on. It is the capital. So, of course, there'll be plenty of choices available!
Get down to Tobacco Dock for a crazy sesh soundtracked by the likes of Rudimental, Bad Boy Chiller Crew, Joel Corry, and more. Having sold out four (yes, four!) rounds of tickets already, we recommend snatching up tickets before it's too late.
Splash out on a New Year's Eve Boat Party, departing from Westminster Pier at 9 that sails right up until 1. After some glorious sightseeing with your cocktail in hand, dance over to the after-party at a secret location. And for just £15, you can upgrade to VIP for a reserved area, queue jump and a free drink. Bargain.
This is just a small taste of the dozens of crazy events going down on NYE in London. Check out all the unreal New Year's events in London now.
Find tickets for events in London - here
-
---
If you know anything about Bristol's nightlife, you know it's legendary. The city has many strings to its bow including a vibrant LGBTQ+ scene, a crazy music scene that's only growing stronger by the minute, and a massive variety of bars.
Just five minutes from the train station in a secret venue, a Secret NYE Warehouse Rave will be bumping until 4 in the morning. Artists such as Gardna, Noisy Antics, Frenetic, a special guest to be announced and more will take to the stage to blast drum n bass and jungle tracks that shake the room.
The famous Radio 1 DJ Annie Mac will be on the decks in The Marble Factory, spinning hot tunes alongside the likes of Mella Dee and Jaguar. With a rich variety of genres on the night including techno, jungle, hardcore, house, UKG, disco, electro and so much more, this NYE party is one for those who just can't get enough of banging tunes.
Could Bristol be the best city to kick off your 2022 in?
Find tickets for events in Bristol - here
-
---
Edinburgh is more than just stunning architecture. This creative city is brimming with pubs, bars, nightclubs, jazz bars, and pretty much anything else you can think of. The city is safe, affordable and the people will take your night from great to amazing.
Edinburgh is known for its live performances, so why not head down to Stramash for Bombskare? Known for layering delicious harmonies over choppy, wavy guitars and smooth horn sections, this reggae outfit will have you skanking your way into the new year.
Boozy Cow, on the other hand, has teamed up with rum brand Dead Man's Fingers to put on the NYE blowout a real partier craves. With cocktails, a DJ until 3 am, and a great view of fireworks, how could you top such a night?
Whether you're looking for a party to see you into the wee hours of the morning or a more laid back stroll into 2022, Edinburgh is the city for you.
Find tickets for events in Edinburgh - here
-
---
Easily one of the best UK cities for clubbing, Glasgow is also known for its live performances, but also for having more choice available than Edinburgh. A relatively cheap getaway too, Glasgow is perfect for a cheeky weekend away to see in the new year.
New Year's Eve, it's a celebration! And what better way to celebrate it, or Hogmanay as the Scots say, than at Manuka for their exquisite Black Tie Ball. As you probably guessed, the dress code is black tie and the evening will see many live performers set the night on fire.
Or head down to The Social and The Shimmy for Café Mambo Ibiza Hogmanay Special where resident and supporting DJs will be banging tunes while dancers wow party-goers. Booth packages are also available for those who want to transform their evening into an unforgettable movie.
Eternalise the start of 2022 in the beautiful, lively city of Glasgow.
Find tickets for events in Glasgow - here
-
---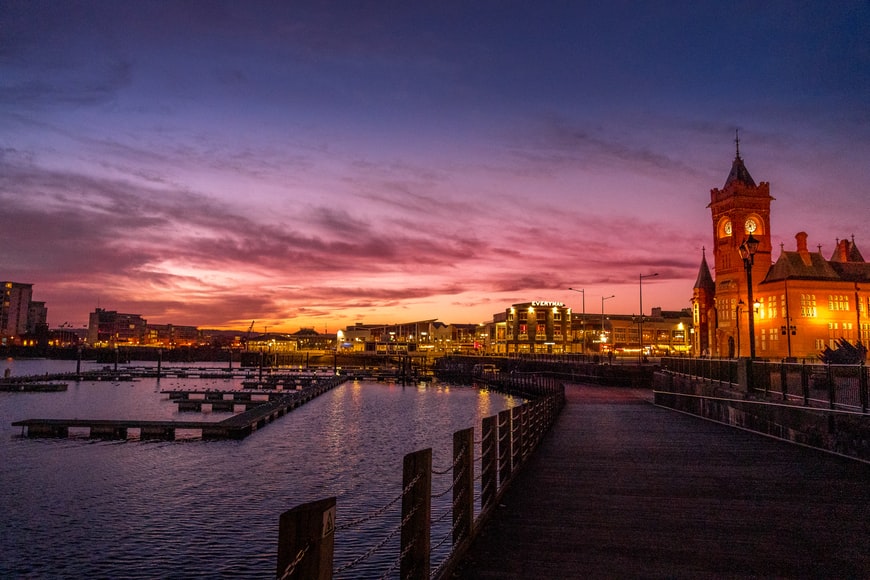 Lively and closely packed for easy bar hopping but still big enough to jump around and dance 'til dawn, Cardiff is a fantastic city for a New Year's blowout. And if your hangover isn't too much of a handful, there are plenty of sights to see and activities to get stuck into the following day.
Let's be real, the lights at an event can make or break the atmosphere. But at Tweak: New Year's Eve at Jacobs Antiques Market, you're guaranteed an unreal show as the UK's top club lighting artist puts on a fully immersive light show to complement the DJs over three different floors.
DnB Allstars at Portland House Bank and The Vaults are running low on tickets with final release tickets available now. Grab them today to groove to DJs such as Turno, Hedex, AC13, Unglued, and many more.
Known as one of the UK's rowdiest cities when the night falls, get to Cardiff for an unreal NYE.
Find tickets for events in Cardiff - here
-
---
The UK's city of culture 2021, Coventry has fantastic, spirited nightlife. With various pubs, clubs, cocktail bars and other stunning venues, no matter what you fancy, there'll always be something that's right up your alley in this West Midlands city.
Just a short drive from the city centre, Esabellas will kick off the new year with Amour Brunch Club. But don't be fooled. The party starts at 7 pm and will be jumping until 2:30 am with canapes, a welcome drink, entertainment and live DJs churning out hip hop, house, and RnB bangers.
And Stratford-upon-Avon's The Paddock will put on an unforgettable new year's bash with classic rock band Cold Blue Daze. Air guitar your way over to the buffet and sing your heart out to Livin' On A Prayer while chowing down on some grub.
Find tickets for events in Coventry - here
-
There are so many amazing cities across the UK. All of which will throw countless NYE parties with the power to blow your socks off, leave your ears ringing, and put a smile stretching from ear to ear on your face. But as these cities are known for their insane nightlife, diverse options and, well, being loved by all who visit, these are our top picks. What city will you find yourself in this New Year's Eve?
---
---
Check out our What's On Guide to discover even more rowdy raves and sweaty gigs taking place over the coming weeks and months. For festivals, lifestyle events and more, head on over to our Things To Do page or be inspired by the event selections on our Inspire Me page.