This event has already happened!
This event occurred in September 2022. If you're looking for a upcoming event, try the links below:
Reviews of this event
Be the first to leave your review of this event »
Wolverhampton Freshers Guide Wristband Bundle 2022

on Monday 19th - Saturday 24th September 2022
The Wolverhampton Freshers Guide Wristband 2022! The Ultimate Freshers Bundle Combining the BIGGEST Events of Freshers Week 2022 at the BEST Clubs In Wolverhampton!
We've done the hard work, so you don't have to.💙✅
🔥 It's here! The Wolverhampton Freshers Guide Wristband 2022. Proud to officially feature the biggest freshers events in Wolverhampton! 🔥
After selling out in 2021, demand for The Freshers Guide Wolverhampton Wristband is higher than ever! 🎉
🎟️ SAVE OVER £40 WITH THE WOLVERHAMPTON FRESHERS GUIDE WRISTBAND! 🎟️
Brought to you by The Freshers Guide, your essential student resource. This is the ONLY wristband that guarantees you entry to the BEST events of your freshers week.✅
We've seen what's on offer, handpicked these events and negotiated with the organisers to provide you with the best deal so you get more bang for your buck! 😍
You can still purchase individual tickets. These are listed below, but be warned ⚠️ they are HIGHLY limited and will cost you more in total by the time freshers week rolls round! ⚠️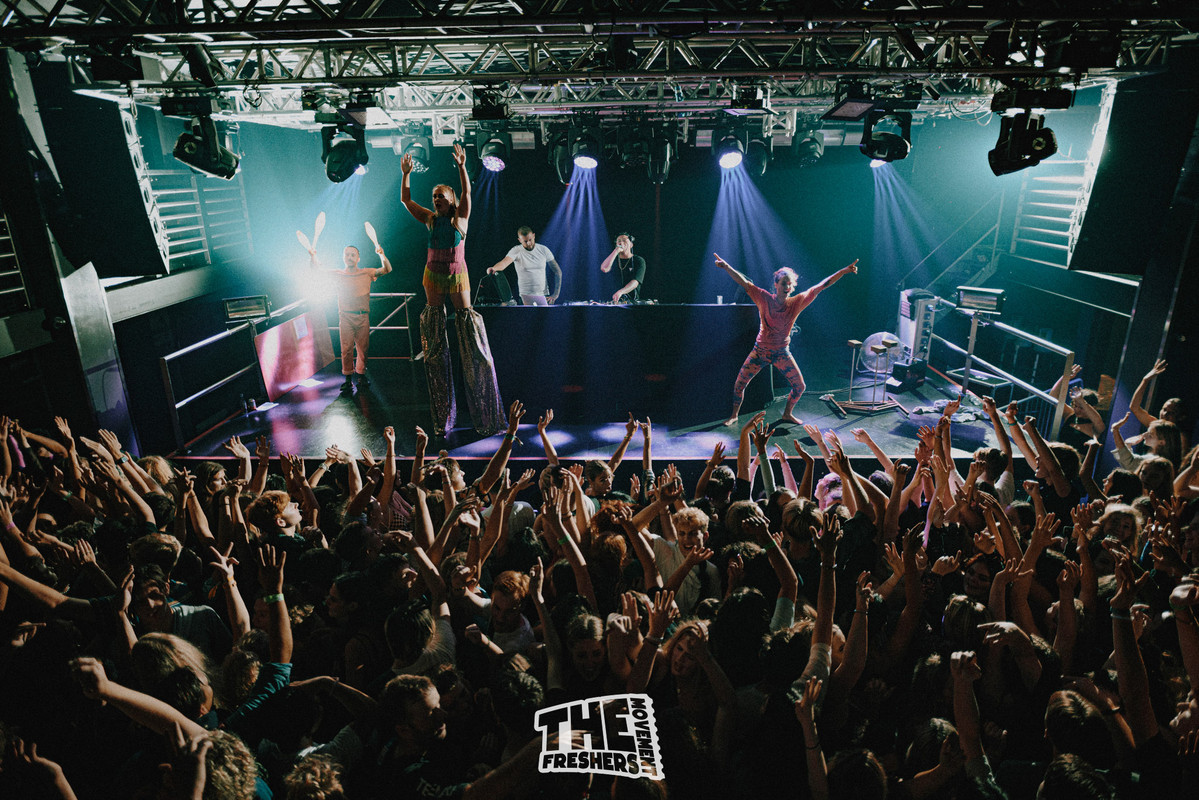 So.. what's included for Wolverhampton? Drum roll please! 🥁
The Freshers Movement 🎉
📅 Monday 19th September
📍 Popworld 
The Biggest and Most Outrageous Night of Your Freshers Week!
Festival Level Production - CO2 Blasts, Confetti Cannons, Huge DJs, Firebreathers, Stiltwalkers, UV Paint & Glowsticks, Popcorn & Sweets & more!
Level Up, And Join The Movement.✅
The Neon Freshers Zoo Party 🦁
📅 Tuesday 20th September
📍 Slug & Lettuce
Are You Ready To Enter The Jungle?
The most outrageous Zoo Party of Freshers 2022 is here! Combining a neon theme with a zoo party, dig out those animal and safari print garms and get ready for the night of your life!🦁🦍🐊
The Freshers Closing Rave🦁
📅 Friday 16th September
📍 Popworld + Slug & Lettuce (1500 STUDENTS | 1 HUGE 2 Venue Takeover!)
Who's Ready For One More Rave?
To round off the insane week of Freshers, it's only right to throw one final rave before term starts! Expect a rave on steroids as we throw in a F*CK load of UV paint, glowsticks & batons, laser and fire shows and some HUGE guest appearances.
Down The Rabbit Hole; Psychedelic Wonderland🐰Halloween
📅 Monday 31st October
📍 Popworld + Slug & Lettuce (1500 STUDENTS | 1 HUGE 2 Venue Takeover!)
Enter a World of Topsy Turvy Where Things Aren't as They Seem.. 🙃
Full Wonderland Club Decor, Character Crowd Processions, Rabbit Hole Cocktails & more!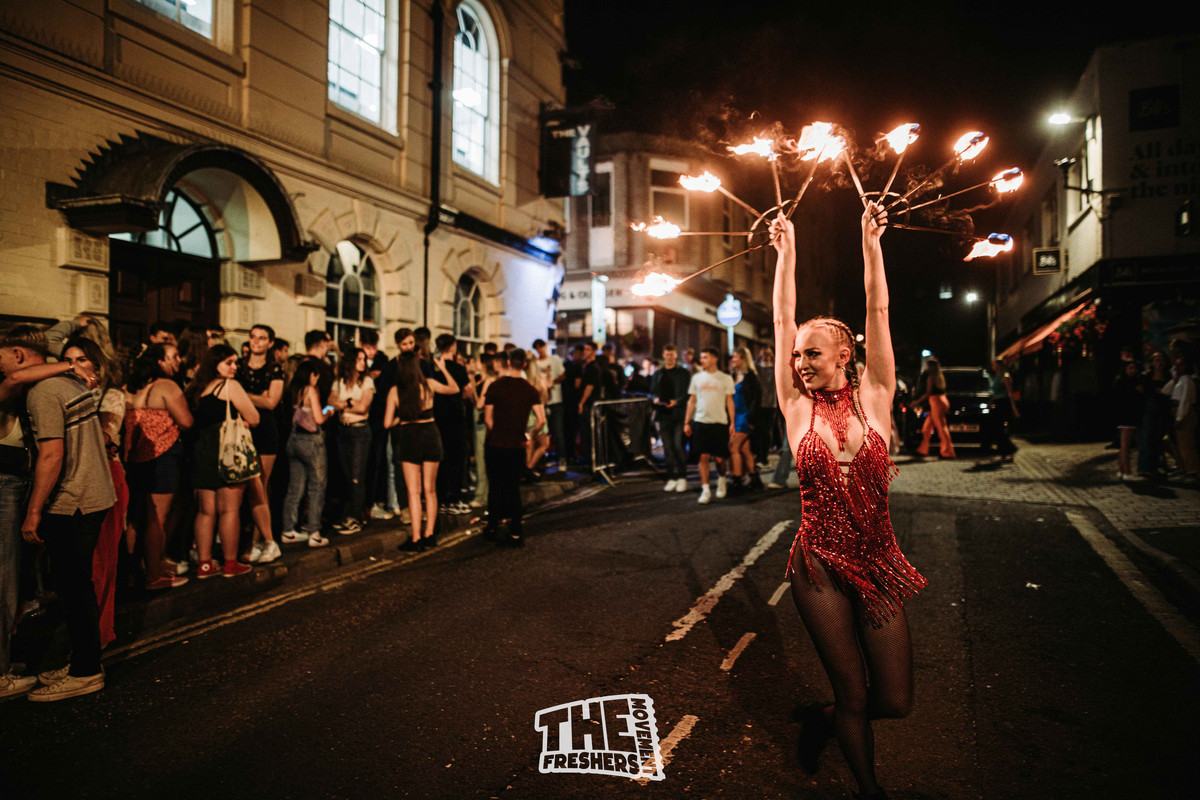 WE ARE HIRING! JOIN OUR TEAM! 📣
Are you heading to University this year or a returning student? Want to make some money over the summer, make friends in the process and also guarantee yourself tickets + VIP for the best events of freshers and all year round (not to mention the free drinks & mates for life made along the way!).
Send us a quick email with 'REP' as the subject to hello@thefreshersguide.com
*Refundable Tickets:
T&Cs Apply: - Be eligible for a refund on your tickets / wristband if you do not secure a place in your first choice university, OR receive a transfer ticket / wristband to The Freshers Guide Events at another university. - Ticket / wristband must be purchased on or before 17th August 2022. - Ticket / wristband holder must provide UCAS evidence of your deferral or university change and a form of photographic ID. - Must email hello@thefreshersguide.com before 31st August for refunds to be processed. Refund requests submitted after this date will not be accepted. - Refunds & transfers are then processed within 14 working days from the time specified evidence is received.
Covid19 Pandemic:
- In the unlikely event of a COVID-19 resurgence coinciding with the date of the event(s) and causing the event(s) to be postponed, tickets will still be valid for the rescheduled date. We continue to follow and operate by all government guidelines. - If for any reason we cannot reschedule our events in your city, you will be entitled to credit to spend at our other nationwide events at your leisure or a refund of the ticket value.
CONTACT US
Any Other Questions❓
ℹ️ We understand you may have loads more questions about freshers week (don't worry, so did we when we went to uni!). This is why we've made it easy for you to contact us, any time, any place, 24/7. We're here to help!
EMAIL:hello@thefreshersguide.com
INSTAGRAM:http://www.instagram.com/TheFreshersGuide/
FACEBOOK:https://www.facebook.com/TheFreshersGuide2022/
Music Genres:
Bass Music, Drum n Bass, Hip Hop, House, Techno

Please note: The event information above has been added by the organiser. Whilst we try to ensure all details are up-to-date we do not make any warranty or representation as to the accuracy or completeness of the information shown.