This event has already happened!
This event occurred in May 2022. If you're looking for a upcoming event, try the links below:
Reviews of this event
Click here to view all reviews or add your own »
Dinosaurs In The Park

on Thursday 26th May - Sunday 12th June 2022

Step into a world where prehistoric giants roam, and ferocious predators lurk and

treat the whole family to a day out they will never forget.


With thirty-five live sized, moving and roaring dinosaurs, a Dino-Fun-Zone, food court and an
outdoor cinema, Dinosaurs in the Park is sure to excite and educate in equal measure.


Let yourself be amazed by the sheer size of the Brachiosaurus reaching its long neck for the tallest branches of the tree and feel a shiver running down your spine as you come face to face with a T-Rex ready to attack.
Learn something new by listening to one of our many 'Explorers' bursting to tell you interesting facts about your favourite dinosaur. Or why not let the kids step into the shoes of a palaeontologist themselves by digging for fossils in our Dino-Fun-Zone.

All our thirty-five animatronic dinosaur models are placed next to existing paths or on even lawns to make them easily accessible for wheelchair users and families with pushchairs.

Next to each of our spectacular dinosaur models you will find a plaque with key information.

DINO-FUN-ZONE
Recharge your batteries at the nearby food court whilst watching your children have fun in our exciting and educational Dino-Fun-Zone.


Our free attractions include, but are not limited to:
Dino bouncy castle
Dinosaur bone excavations
Palaeontologists offering interesting facts and fun stories
Watch dinosaur babies hatch
Cuddle Rexy, our friendly mascot
For an additional charge your young explorer can take one of our battery powered Jeeps around the 12 x15m Jurassic Circuit or enjoy the Dino Ride.

No day out is complete without a little something to remember the day by. Beautiful
Jura-period souvenirs can be purchased in our dinosaur farm shop.

FEEDING TIME
If your intrepid explorers are hungry after all the excitement, we've got you covered! Our
food court offers family favourites, from small snacks to hot, or cold meals sure to delight
even the fussiest of eaters. Or pack a picnic and only visit our food court for soft drinks,
coffee or tea.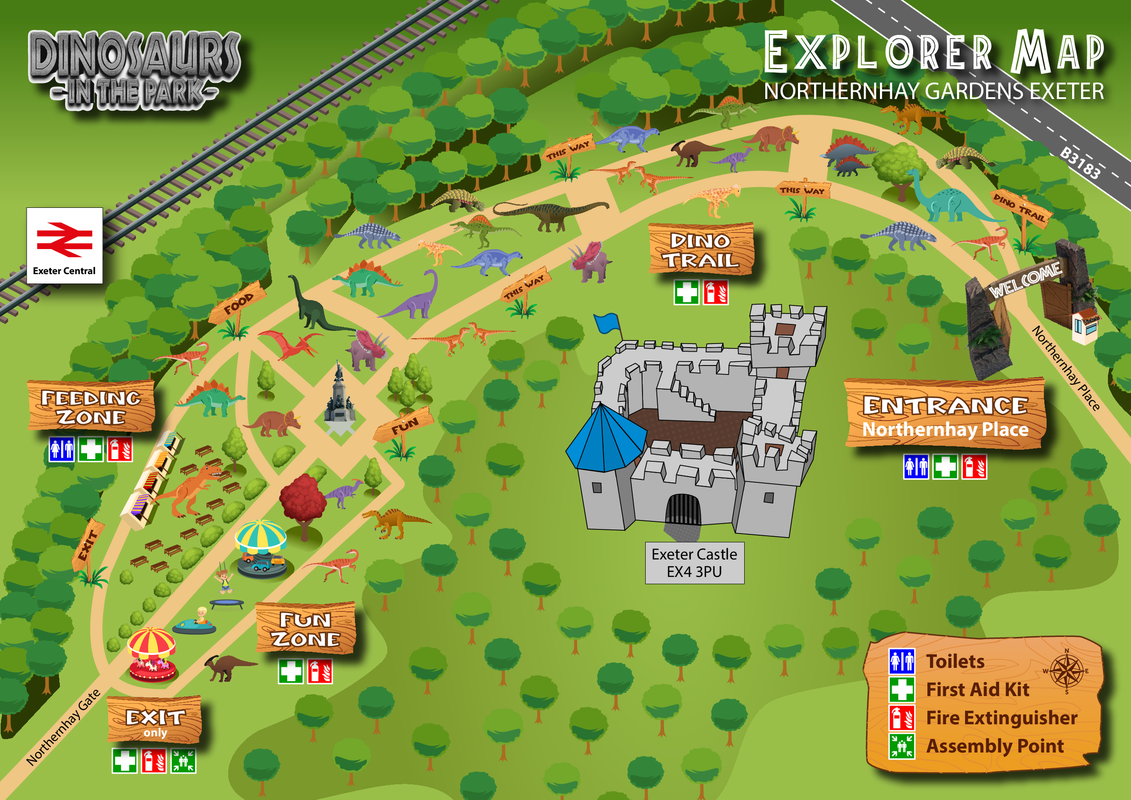 No car parking available at the event onsite, plenty of convenient parking in the city centre.
Please be aware this event uses a third party payment processor to authorise and settle card payments. Skiddle do not handle your card payment, and purely provide the booking platform, therefore some services and guarantees may not apply to this event.
Please note: The event information above has been added by the organiser. Whilst we try to ensure all details are up-to-date we do not make any warranty or representation as to the accuracy or completeness of the information shown.