Buy tickets securely
Pork Pie

on Saturday 3rd December 2022

If you were into music in the late 70s and early 80s, the chances are you were into 2-Tone, the iconic Coventry based label that was home to Ska revivalists like The Beat, The Selecter, Madness and the amazing Specials.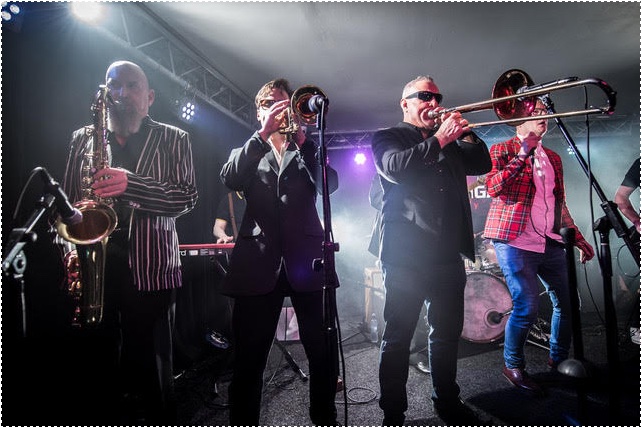 https://www.porkpieband.co.uk/
This band are the real deal, from the classic 'big' ska band mould, with a full brass section, keys, guitars and porkpie hats to match they play with an intensity and energy that will have you skanking into the night.
TICKET ONLY - TICKETS £10.00 in advance (plus bf online)
Doors 7pm
Approx Stage times 8.30-11ish
Please note : Limited seating available for this one and will be predominately standing only.
PLEASE Check the venue website for any relevant and upto date guidance or advice nearer to the event.
Event Published 8/12/21
Music Genres:
70s, 80s, Ska
Entry Prices
Minimum age: 18
Entry price (public): £10.00 in advance (plus BF online) (Additional fees may apply)
Please note: The event information above has been added by the organiser. Whilst we try to ensure all details are up-to-date we do not make any warranty or representation as to the accuracy or completeness of the information shown.
DreadnoughtRock Bathgate: Nearby Hotels & Airbnbs
Need a place to stay? Compare every available hotel deal and Airbnb near DreadnoughtRock, so book today to secure the best price!.
Please note, venue location is plotted according to the venue's postcode which is provided by the event organiser. We do not check the accuracy of venue or hotel locations or dates so please check before booking or travelling
14_16 King Street,
Bathgate,
EH48 1AX
Tel: 07723 827977
Donnie said: "Top class.". More »