Come September and UK festival season is all but done and dusted.
As temperatures drop we scurry back to our homes and offices to hide away until Spring. But elsewhere the sun is still shining and people continue to dance on without a mud puddle or wet hiking sock in sight.
So it is that we found ourselves at MOGA festival, a fete for the luxury nomad set on Morocco's Atlantic coast, in the ancient walled citadel of Essaouira.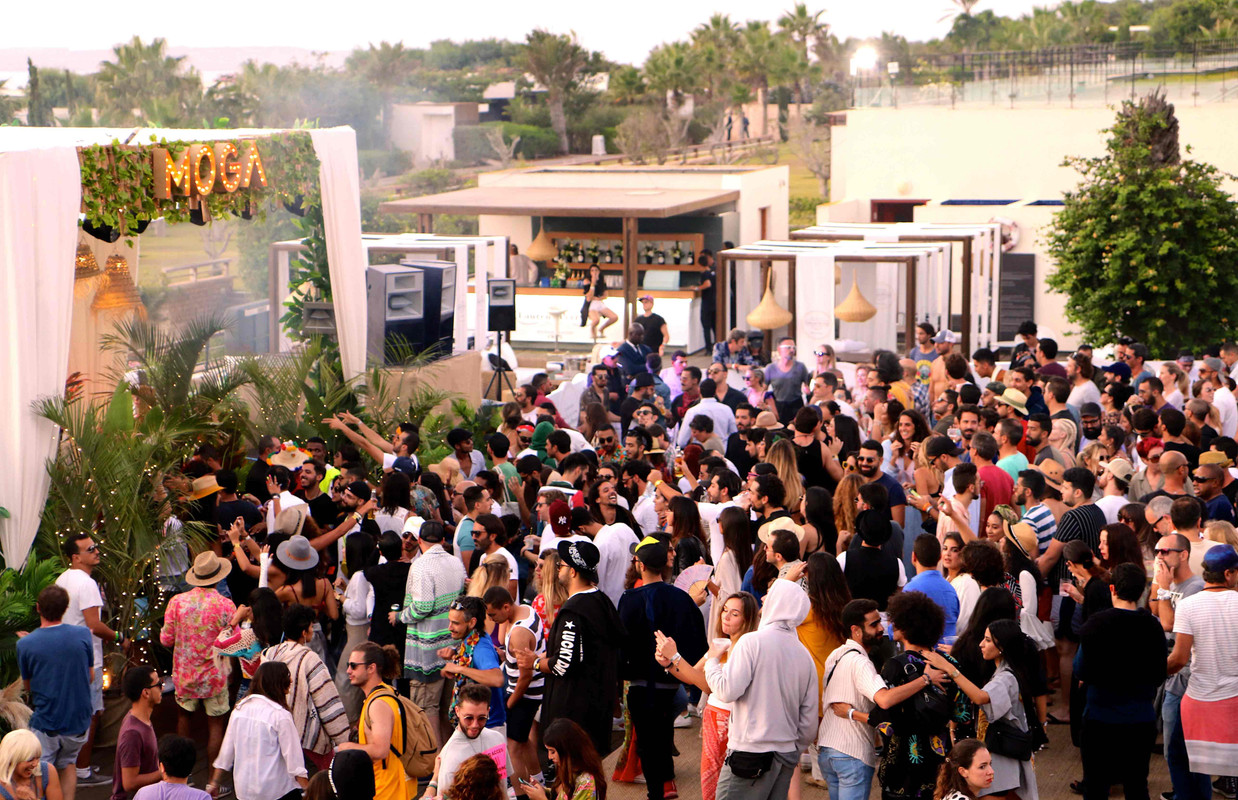 Enclosed by sandstone walls, the picturesque town is fortified by the stunning Skala de la Kasbah, known to Game Of Thrones fans as the fictional Slaver's Bay of Astapor and Yunkai, where Daenerys freed the Unsullied army.
GOT aside, modern day Essaouira is a beach town populated with bohemians, artists and surfers that's been the destination du jour to icons like The Rolling Stones, Orson Welles and Jimi Hendrix, in their time.
Promising a weekend of culture, hedonism, exotic sounds and hypnotic club music, MOGA festival was held at the lush Sofitel resort, atop its own oasis overlooking the ocean, just a short drive from the old Medina and port.
Still in its infancy, this year was MOGA's third edition and shows major potential (plus the five-star surroundings do everything to compliment the sea views, 28° weather and terracotta sunsets).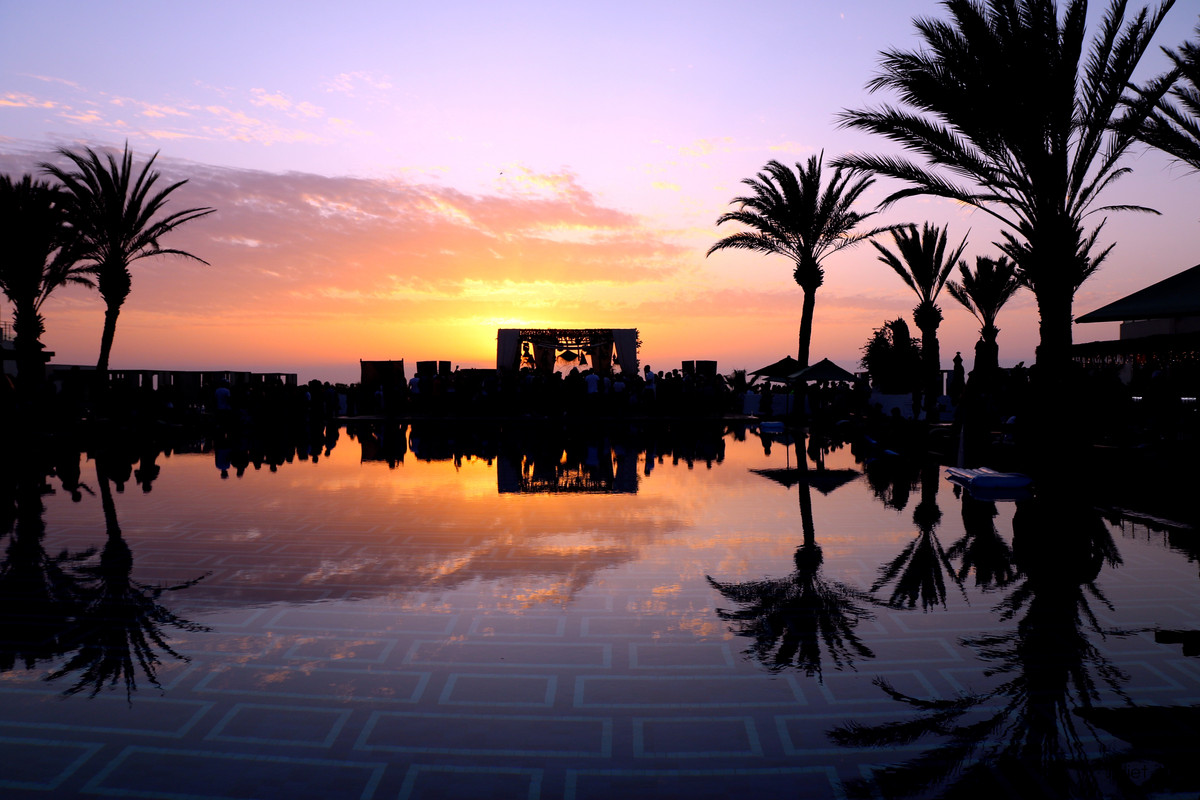 Across three days of partying the action was split between the ambient pool stage, wisteria-adorned secret garden, candlelit terrace and finally the indoor So Lounge where you could dance until 5am.
Overall the atmosphere was like no other; the main stage decorated with hand-woven wicker lamps, draped linens and greenery set against a pool flanked by tall palms and curtained cabana beds, whilst intricate Berber rugs, large kilim cushions and tea light lanterns were artfully strewn across the terrace for floor seating.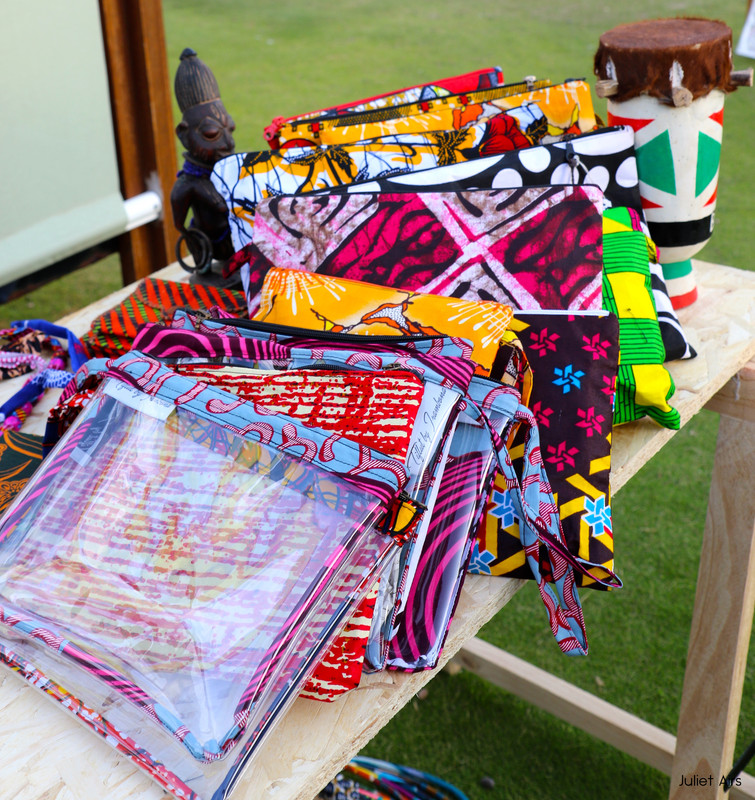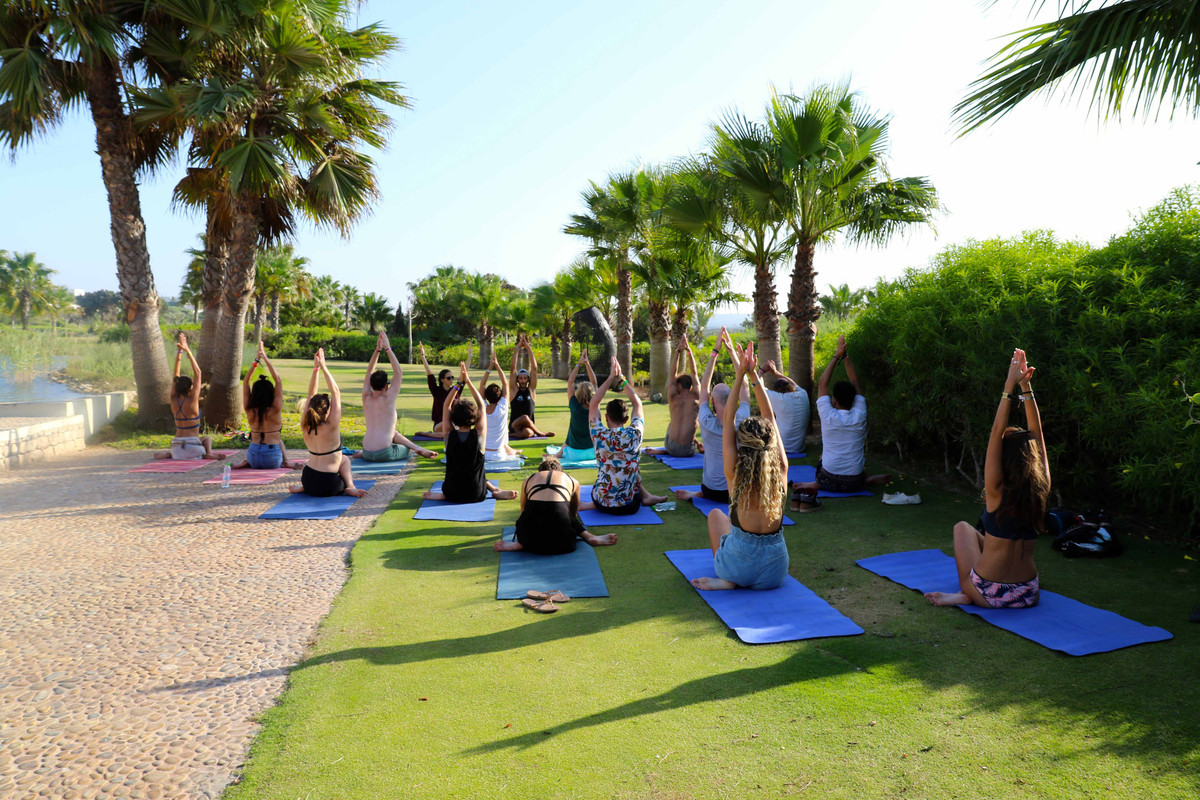 Essaouira's hippie ethos was right at the heart of the three-day festival.
By day MOGA also hosted a small souk filled with hand-crafted jewellery, leather goods and vintage garms from a selection of the best boutiques and independent brands out of Morocco.
Then there were the daily yoga sessions, a Moroccan cuisine workshop plus other extra curricular activities like quad rides on golden sand dunes and camel rides along deserted beaches at dusk with local excursion company Diana Quad.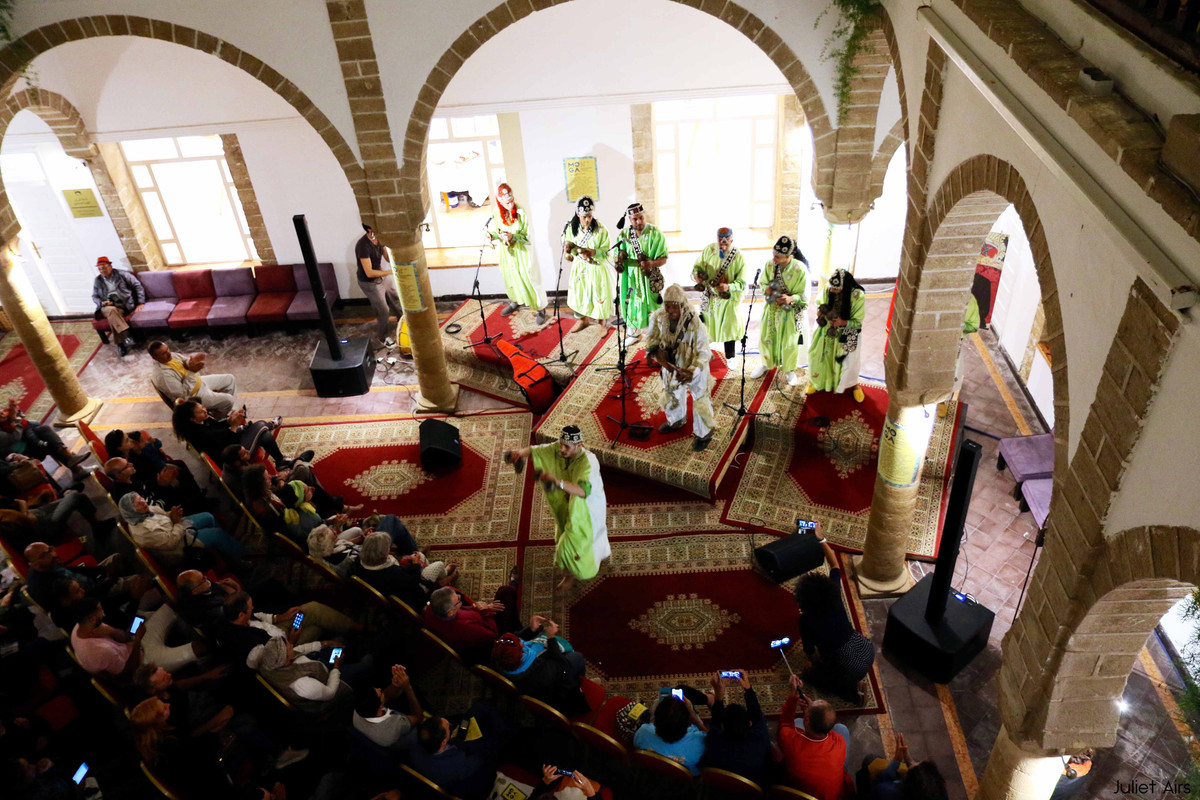 Back to the festival, MOGA's varied line up offered a mix of both homegrown and international talents from fifteen countries. One set after another touched everything from Moroccan trap to tech then soulful funk to desert house.
7,500 attendees across the weekend enjoyed sets from Rabat-born DJ GLITTERڭليثر٥٥, contemporary Casablanca rapper ISSAM and Ojoo Gyal hailing from the north of Morocco, as well as sets from Blond:ish, Nathan Micay, Folamour and Bradley Zero.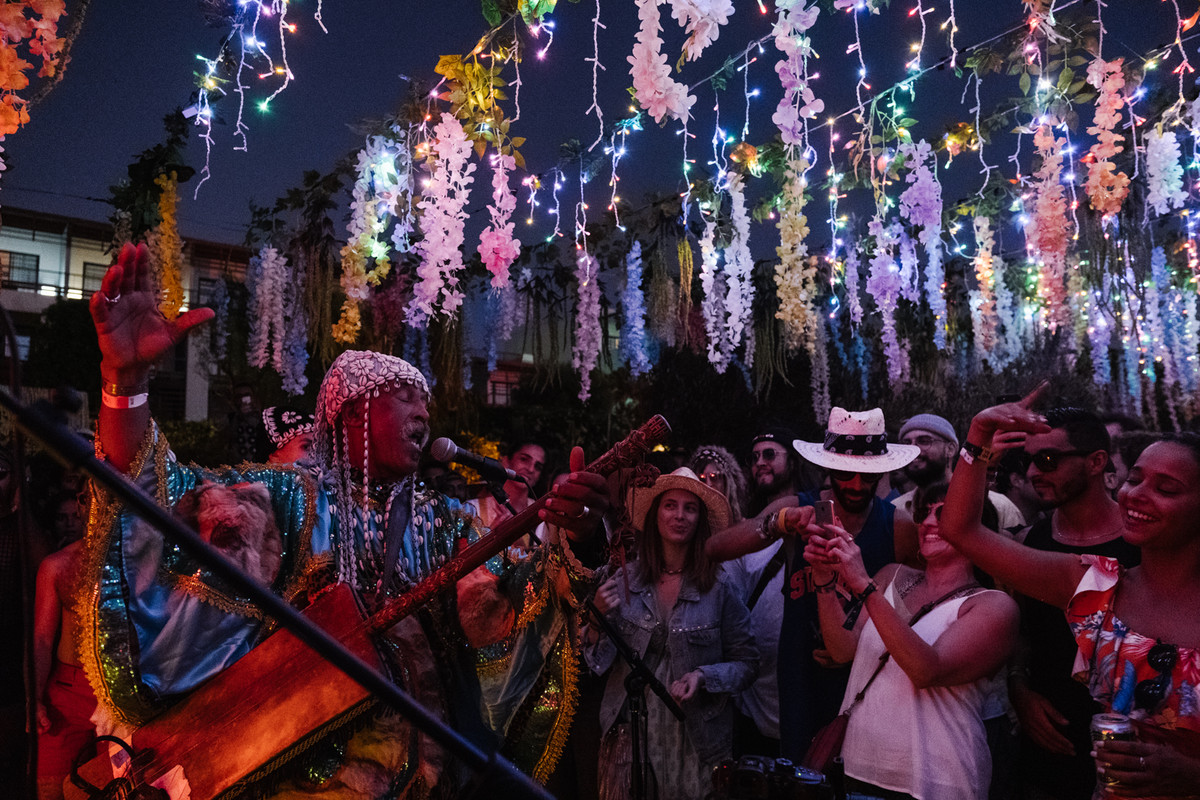 Fusion took place when MOGA bought together Franco-Dutch brothers, Thomas and Julien de Bie of DJ duo Parallells, with Maalem Omar Hayat, a local legend likened to Jimi Hendrix for his impassioned performances.
Merging Parallells' cosmic EDM filled with jazzy influences and Hayat's trance-inducing voice and rockstar spin on traditional Gnaoua music (the rich genre with ancient African roots, sub-Saharan ritual poetry and Islamic rites), the outcome was an outstanding, otherworldly experience.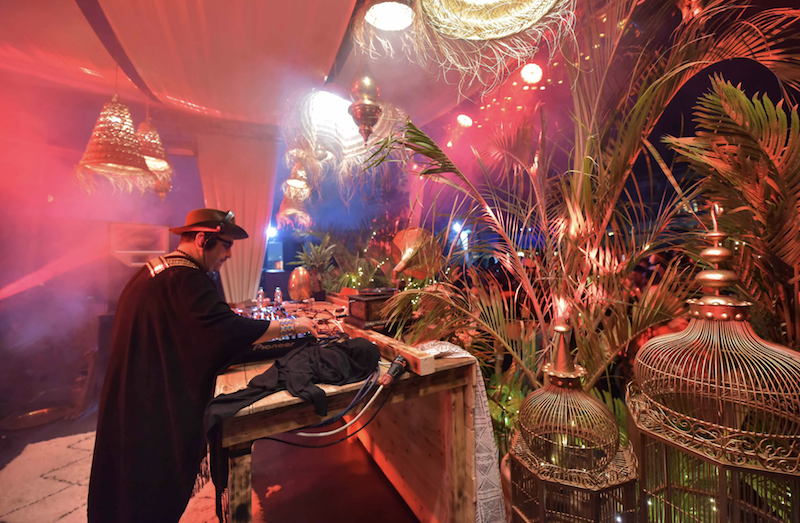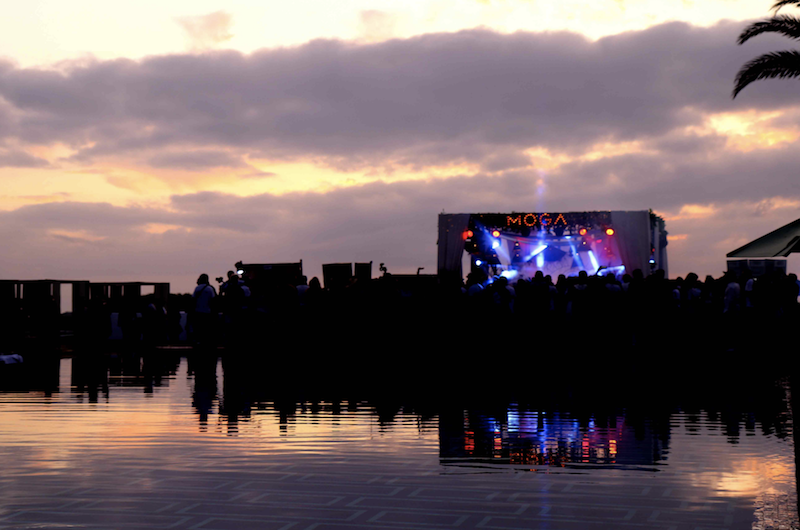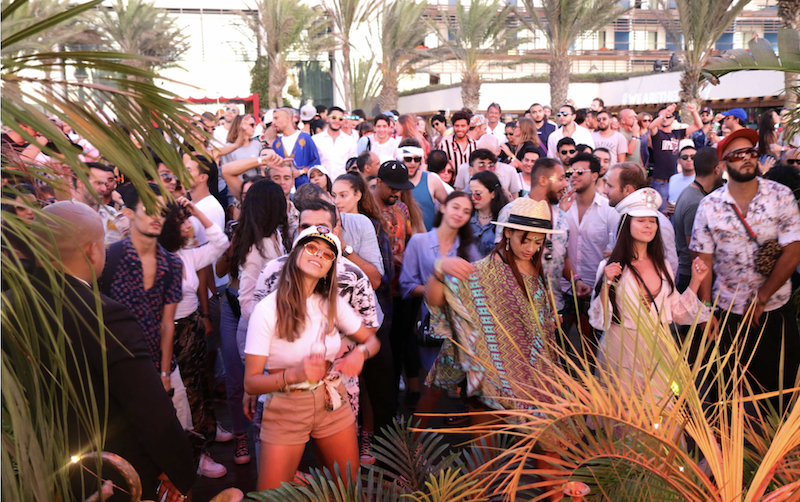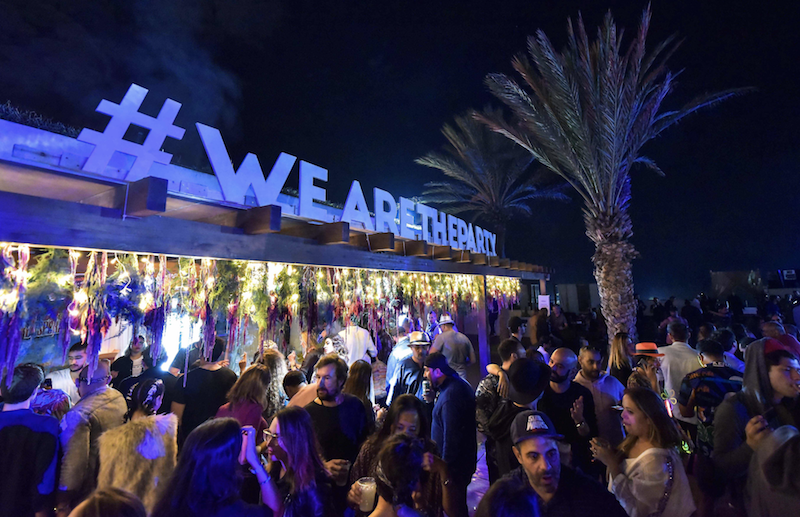 Words by Hamda Issa-Salwe. Image credits: Oli Riley, Juliet Airs