Another year over, and boy are we glad to see the back of this one!
As 2020 draws to an end and we advance into, what we hope will be, a more normal and less troublesome future, we take a moment to pause...
It's time to take stock, to look back over what has been a most testing year for everyone and to give thanks to all of the dedicated musical creatives out there, who have routinely provided us with some much needed, and quite essential, entertainment during these dark times - from the numerous live music streams to the socially distanced live events, and the countless outstanding singles and albums that have been released during 2021.
We see you and we salute you for your service.
It's also the perfect moment to get excited as we look forward to what lies ahead in the forthcoming new year (Believe us when we say, there's plenty to get fired up about).
But before we get too carried away, allow us to present our customary, end-of-year round-up article, celebrating some of Skiddle's most favoured and sought-after artists, whom without, let's face it, 2020 would have been much, much worse.
Below you'll find Skiddle's Top 30 most searched for acts in 2020. There's one or two surprises in there, and a few you'd definitely expect to see. But who will take the number one spot?
(And no, this list doesn't feature Sheeran, Bieber or Swifty, for a change)
Aussie born dance pioneer, Will Sparks is continuing his fast ascent to the top. Since the launch of his career back in 2012, he's become a double platinum selling artist, who's been ranked in DJMag's Top 100 DJ's for three consecutive years running. He's basically created his own genre, named after his home city - the 'Melbourne Bounce', amassed over half a billion streams and connects regularly with 2.5 million monthly listeners on Spotify alone. Impressive.
Want to see what all the fuss is about? Catch this global phenomenon as he returns to the stage live in Glasgow, in May 2021. Get your tickets here.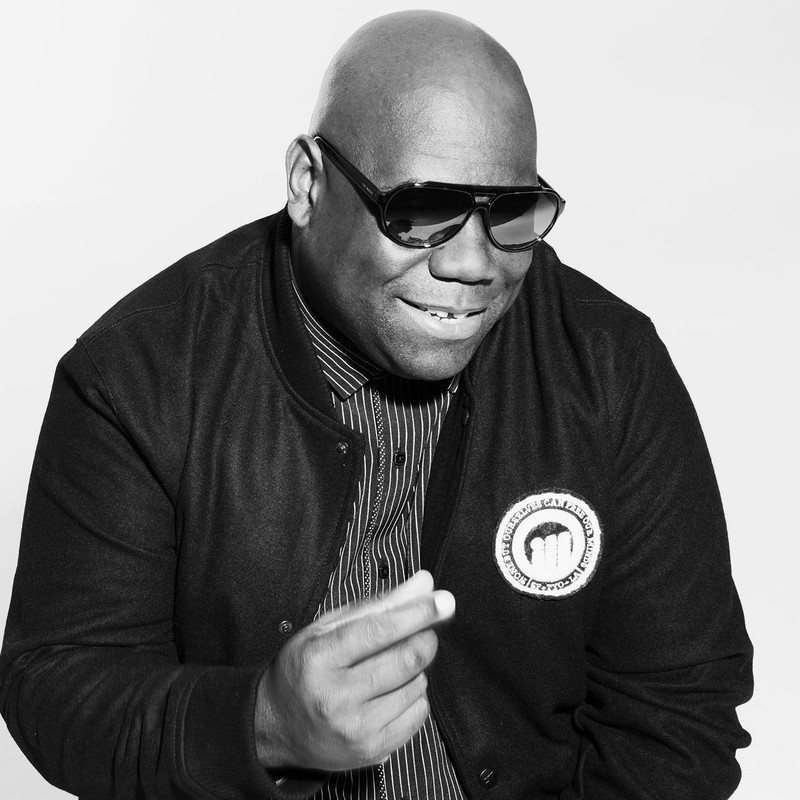 Oh Yes Oh Yes! Here he is, the Godfather of DJ-land, Carl Cox.
It's been business as usual for Cox as he continues to attract impressive numbers. Ibiza super-club Privilege played host to some of the DJ's biggest triumphs back in 2019 and this year, we've seen him popping up on streams across the internet.
You can watch Carl Cox performing live this New Years Eve, alongside the likes of Jamie Jones and Tokimonsta, as he partners up with Beatport and Absolut Vodka for a special 'Dance The Year Away' online celebration.
An absolute legend amongst lovers of hard-house and bounce, veteran DJ Andy Whitby had a huge year lined up for 2020 (like most on this list). The multi-award winning producer was set to embark on a run of dates before COVID arrived on UK shores. Now rescheduled, Whitby is raring to get back to it, performing to the masses, destroying dance floors across the British Isles and beyond in 2021.
Purchase tickets for upcoming Andy Whitby dates here.
One of the most popular figures in dance music in recent times, Green Velvet's surge in popularity comes not just from his high octane shows, but also because of the DJ's ear for utter bangers. 2019's 'La La Land Bangers 003' continued to demonstrate a top class tastemaker at work, and anyone who has been lucky enough to witness his live dates can see how that translates perfectly to the rave.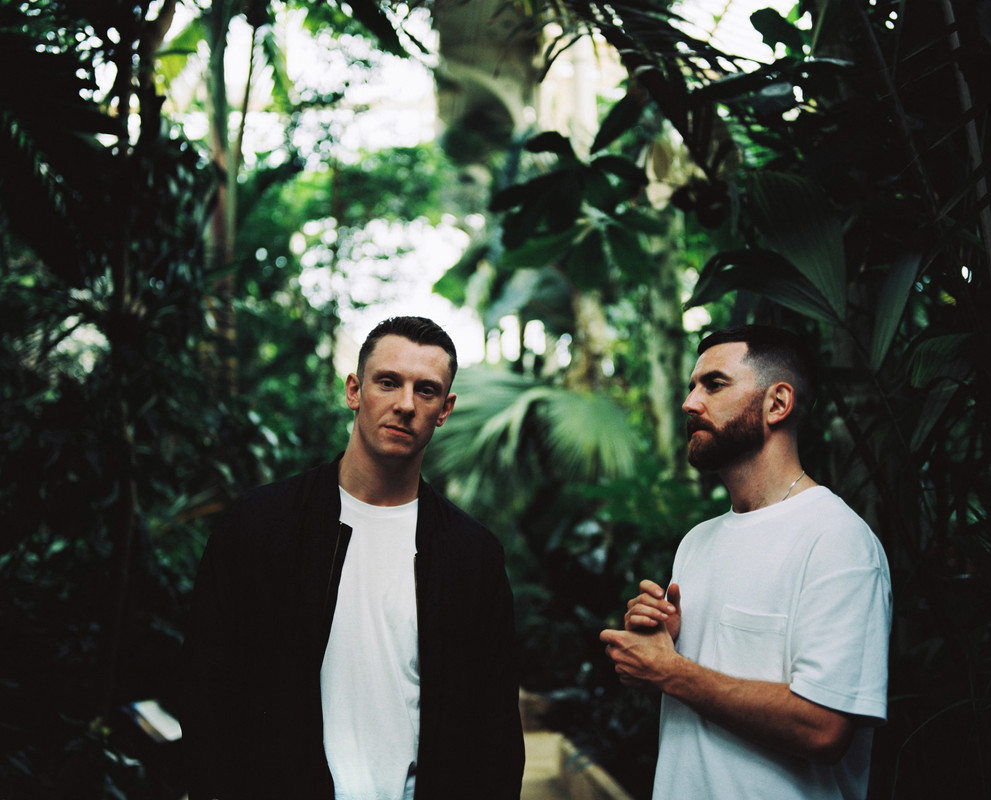 What can be said about Bicep that you wont already know? The Irish born, London based DJ/production duo have basically dominated the dance scene this year with a slew of ethereal and other worldly, euphoric club anthems. The kind of tracks that invoke those memories of raving deep into the early and unholy hours, at your favourite club or festival. The ones that make you long for live music.
Get ready for some HUGE live sets from the pair in 2021.
Oliver Jones (aka Skream) kindly spoke to us as part of our For the Record feature (which you can check out here) back in 2019. Lovely fella.
The extremely popular DJ has continued to rate highly amongst our the loyal Skiddle customer base in 2020, breaking once again into the top 30 most searched artists of the year, following his inclusion on last years list.
Keep an eye out for upcoming dates and new music from the seasoned selector and producer in 2021, who's been busy getting creative in the studio this year.
Guaranteed to deliver a top class set wherever she appears, the acclaimed, Birmingham-born DJ and producer had a huge year back in 2019, releasing hits 'How We You', 'Love Somebody' and Kevin Knapp collab - 'Call Me'.
2020 has seen more of the same from the 34 year old. She's issued a handful of successful singles, 'The ISH EP' and launched her own, popular album series 'Etiquette Selects', featuring exclusive tracks hand-picked by Hannah herself, with contributions from both established and emerging names.
Some of you will recognise him as the unmistakable voice of BBC Radio 6's popular Funk and Soul show. Some of you will know of him for his portrayal of Lloyd Mullaney, co-owner of Street Cars, on soap show Coronation Street. Some of you might only refer to him as that geezer from The Gadget Show...
That's right, the Scouse legend and third technician of the Red Dwarf, for those of you old enough to remember, Craig Charles has made it onto Skiddle's list of the top 30 most searched artists in 2020.
Busy as ever, the much-loved DJ is already planning to hit the road with his Funk and Soul club show in 2021, with a handful of dates already confirmed.
Click here to find tickets.
The Mvson boys recently sat down with Skiddle, to chat about nights out in their home city of Manchester, back in the days when socialising in bars and clubs was a thing. (Listen to 'The Going Podcast' featuring The Mason Collective here).
Off the back of numerous quality performances across Europe throughout 2019, not to mention the many socially distanced UK based events in 2020, the collective have found their services to be in high demand, with many of the UK's biggest music festivals contending to book the group for next years events - from Creamfields 2021 to Acropolis Festival 2021.
Craig David is eternal. After all these years, he's still absolutely killing the game. He's still frequently found on many end-of-year lists across the internet, such as this one, he's still selling out shows, he's still releasing hit tracks... he's a bonafide don of UK garage and R&B. Fact. There's no two ways about it.
Catch Craig David performing live in 2021 in Southend-on-Sea or at Southern Sunset Festival in Hastings.
The Yorkshireman famed for exhibiting the hardest house, bassline and old school beats enjoyed some big headline slots in his hometown of Leeds back in 2019, with both the Backroom and Mint Warehouse experiencing both barrels of Bond.
2021 will see Bond returning to the helm at the Mint Warehouse for two massive shows in the White Rose county, this coming March.
Yes, you read that right. Scooter break into the top 20 of our top 30 most searched artists of 2020. What a bizarre year.
The German trio who, if we're completely honest, rightly deserve their spot on the list, have been hard at it for over a quarter of a century now.
Still delivering their unique, and very European sounding, blend of happy hardcore and techno, the group continue to influence audiences worldwide. Ruling the charts wherever they go, their success is equalled only by some of the biggest stars in music - the likes of Madonna and Michael Jackson.
They've sold over 30 million records worldwide, with more than 80 going gold and/or platinum, and have scored more top ten hits than any other German artist, ever. Fair play, Scooter. Fair play.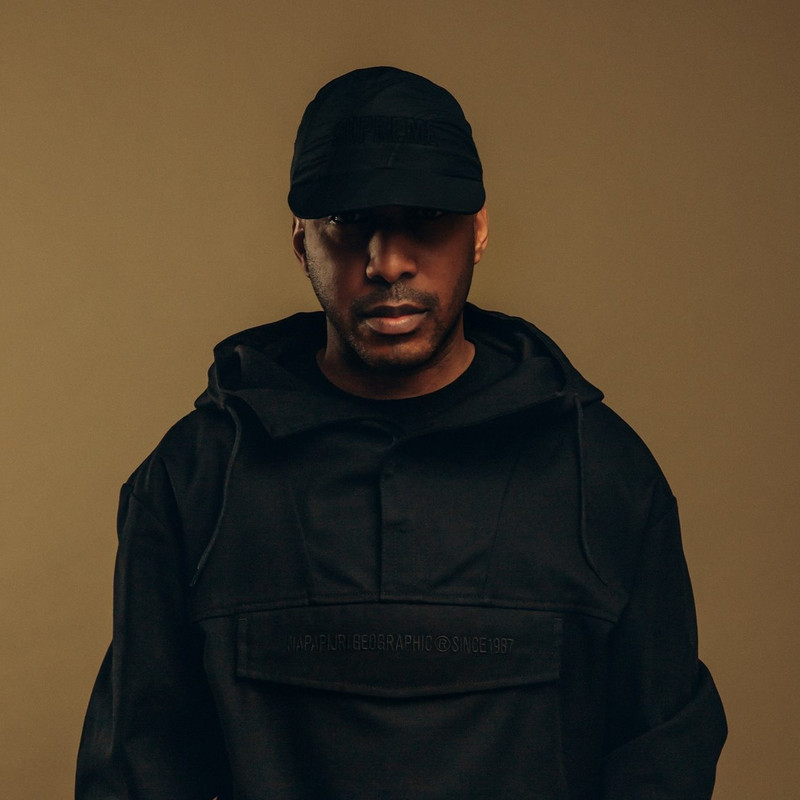 Creator of big bass bangers, Shy FX has been a mainstay in the UK music scene for many years now, and yet he still continues to deliver the goods in his releases, bringing in big crowds to his rib rattling live dates. In 2019 these included a Room 3 takeover at Victoria Warehouse in Manchester for WHP and A Cirque Du Soul soiree in Birmingham.
2021 looks to be a busy one for the London based junglist, who's already confirmed to perform at several dates across the UK throughout the new year. You can find tickets for these events here.
Gifted DJ and producer, Alan Fitzpatrick is renowned for producing some of the UK's finest big room techno. His skilful ability to combine old skool, vintage rave influences with a more modern and contemporary techno sound, has won the veteran mix master scores of fans throughout the years.
Working out of his home recording studio, situated at the bottom of his garden, he's remained productive throughout what has been an odd and unsettling year for most creatives. He's composed a handful of club commanding singles - 'Haven't You Heard' and 'Ultimate Distortion', in addition to releasing a five track, high-energy EP - 'Cyclone Jazz EP'.
2021 looks to be a huge year for the Southampton native, with performances scheduled to take place at some of the UK's biggest dance events - from Creamfields to Terminal V - Easter 2021, Acropolis Festival and Inside Out Festival.
You can find tickets for all of these events here.
2020, with all it's flaws, has been yet another outstanding year for this extraordinary DJ/production, brother duo, who, by the looks of things, can't put a foot wrong.
From collaborating with the likes of multi-platinum selling, singer-songwriter, Kelis and charismatic grime MC, Slowthai to issuing their grammy nominated album 'Energy' back in August, the boys have certainly flourished throughout what has been a challenging time for all.
The sibling's plan to hit the ground running in 2021, returning to stages across the world with a multitude of appearances confirmed to take place. You can catch Disclosure performing live at Primavera Sound Barcelona, Leeds and Reading Festival and Riverside Festival, to name a select few, in the new year.
The popularity of ska reggae band The Dualers never seems to wane with the Skiddle faithful. As per usual, Tyber Cranstoun and co. put in an immense amount of legwork, scaling the UK back in 2019, for nearly twelve months of almost all sold-out shows.
2020 and COVID-19 silenced live music, sadly preventing audiences from gathering in their many to watch the likes of The Dualers, but the band refused to let the pandemic stifle their creativity. Adapting to what is still a dire situation, the eight-piece took their show online, appearing on live streams, much to the delight of their loyal following.
It's hardly surprising then that The Dualers feature so highly here. Want to learn more about them? Get everything you need to know about the band, from watching our mini documentary below...
This hard-dance superstar is a consistently popular figure amongst Skiddle regulars, and 2020 has been no different. The Colchester musician, formally of Force & The Evolution, and then one half of Force & Styles, has routinely delivered us with plenty of his usual hardcore, dance floor erupting bangers over the course of the year.
So what can we expect from this maestro of rave in the not so distant future, we hear you ask? Prepare yourselves... Coming to a club near you in 2021, The Hard Generation Tour will see Darren Styles alongside some, yet to be announced, very special guests, performing on a number of dates taking place across the UK.
To buy tickets for dates on the upcoming Hard Generation Tour, click here.
The big room boss had huge plans for 2020 but COVID had other ideas. Many of the Swede's events that were set to take place throughout the year were unavoidably postponed or cancelled, alike almost every other show around the world.
Fans had scrambled to get their hands on what is widely perceived as one of the hottest tickets in live dance music, prior to the dreaded news of cancellations, with many dates selling out.
There's good news! The prolific DJ extraordinaire will return in 2021, with appearances confirmed at Creamfields, Parklife and Exit Festival. He's also teased the possibility of bringing his amazing, immersive 'Holosphere' live show back to the stage in 2021. Expect mind blowing production and some seriously trippy visuals.
A bit of a surprise, perhaps, but R&B singer Ashanti had a number of big UK dates scheduled to take place in 2020.
The serial hitmaker was due to perform at The Great Hall in Cardiff, Manchester's BEC Arena (Bowlers Exhibition Centre), Rock City in Nottingham, Leeds O2 Academy and Liverpool's Guild Of Students before the UK went into lockdown.
There was clearly a huge interest in tickets when the tour dates were initially announced and it seems the public's hunger for their fix of Ashanti hasn't gone away, as she takes number 12 on the list.
Trance big-dog Ben Nicky brought the noise to some big events back in 2019, and in doing so made the list of our most searched artists that year. As expected, he's done it again, making the list for a second consecutive year in 2020!
The sought-after, tattoo covered DJ/producer sits comfortably at number 11, and for good reason. He's got a whole bunch of live shows lined up in 2021.
Performing across the UK and Europe throughout the forthcoming year, you can catch Nicky going hard at Creamfields, Colour Clash 2021 and The Weekender 2021 to name a few.
The dynamic Manchester duo had plenty of you bashing away at your keyboards in search of tickets, upon announcing their enormous hometown date at Albert Hall, which took place in February earlier this year.
Since around that time, business has been anything but usual for the boys. In previous, more normal years the pair would have found themselves on stage, performing to thousands and thousands of dance fans at festivals and clubs around the world. They've instead kept themselves busy, beavering away in the studio on new material, popping up on live streams across social media platforms and readying their live show for their triumphant return in 2021.
Check out Solardo hosting a top notch Christmas party for some very happy Skiddle customers in Leeds, back in 2018, below...
A force of drum n bass to be reckoned with - Hybrid Minds, aka Josh White and Matt Lowe, made a huge impact on the scene upon their arrival back in 2014, with their debut album - 'Mountains'.
Renowned for producing cinematic soundscapes packed full of melody and soul, featuring impressive orchestral arrangements and expertly curated vocal collaborations, the duo have perfected their craft and are widely considered to be one of the most influential acts within drum n bass right now.
The duo have recently issued a remix of Above & Beyond's 'Love Is Not Enough', following up on their own single 'Don't Ever', released back in April this year. Is an album on the way? We hope so!
Catch Hybrid Minds performing live on their upcoming tour across the UK, in 2021. Click here for dates and tickets.
The peoples hero of Liverpool, Jamie Webster has experienced such a monumental rise to fame, that even he himself has had to stop and pinch himself.
In addition to being the first artist ever to top the official Folk Album Chart with his debut LP - 'We Get By', the Liverpudlian also found himself becoming the informal singing mascot and lucky talisman of Liverpool FC.
On the 1st June 2019, Webster walked out onto the pitch at Madrid's Metropolitano Stadium and performed in front of up to 50,000 fans before 2019's Champions League final, which, of course, Liverpool went on to win. Even Klopp was impressed.
And so, here he is, unsurprisingly featuring at number 8 on Skiddle's top 30 most searched in 2020. We're expecting huge things from the 26 year old in 2021. Keep your eyes peeled.
Be it at Annie Mac's Malta mash-up Lost and Found, on one of their countless shows in Ibiza, or bringing RTRN II JUNGLE to Drumsheds in London for what was an almighty, bass heavy party in 2019 - Chase & Status never fail to deliver.
2020 would have seen the prominent drum n bass act once again hitting up the biggest party destinations around the world, entertaining the masses with a number of their chart topping, smash hits. Instead, the group have been locked away in the studio, bringing together a new project with some interesting new collaborators.
We fully expect Chase & Status to return with a bang in 2021.
The Geordie superstar had one hell of a year in 2019, launching his TRICK label, taking the imprint to some of the UK's biggest clubbing institutions including Jika Jika in Derry and Manchester's monolithic Warehouse Project.
As if that wasn't enough, Topping also brought the likes of Eats Everything, Green Velvet, Bryan Kessler and more to MAINYARD in his native Newcastle (Watch below).
His popularity amongst the Skiddle faithful certainly hasn't weakened any in 2020, with many fans desperately seeking to attend a Topping show in the new year. Hence his attaining of position number 6 on the top 30 list.
Capable of delivering the goods wherever he lands, MK aka Marc Kinchen, is the creator of some of the most recognisable tracks in dance music. In at number five this year, five positions up on last years list, the American DJ/producer once again finds himself just ahead of Patrick Topping.
Aside from releasing collaborations with the likes of Sonny Fodera and Only the Family, MK has also remixed dozens of huge tracks, such as Mark Ronson and Camilla Cabello's 'Find U Again'. He's headlined at some enormous events too, although not so many this year, and plans to return to those big events, such as Creamfields and Leeds and Reading Festival, in 2021. All being well, of course.
Who doesn't love a bit of UB40? Evidently, our loyal Skiddle customer's can't get enough.
Reaching number 4 on the list in 2020, this treasured, heritage, British reggae-pop act, who have suffered through multiple lineup changes and ongoing arguments throughout the years (we won't go there), have never been more popular. With hits like 'Red Red Wine', 'I Got You Babe' and 'Kingston Town', it's little wonder why.
The latest lineup of the band, featuring original members Ali Campbell, Astro and Mickey Virtue, have a jam-packed touring schedule in 2021, headlining festivals and performing one off shows at venues and in fields across the UK. Get your tickets for upcoming UB40 events here.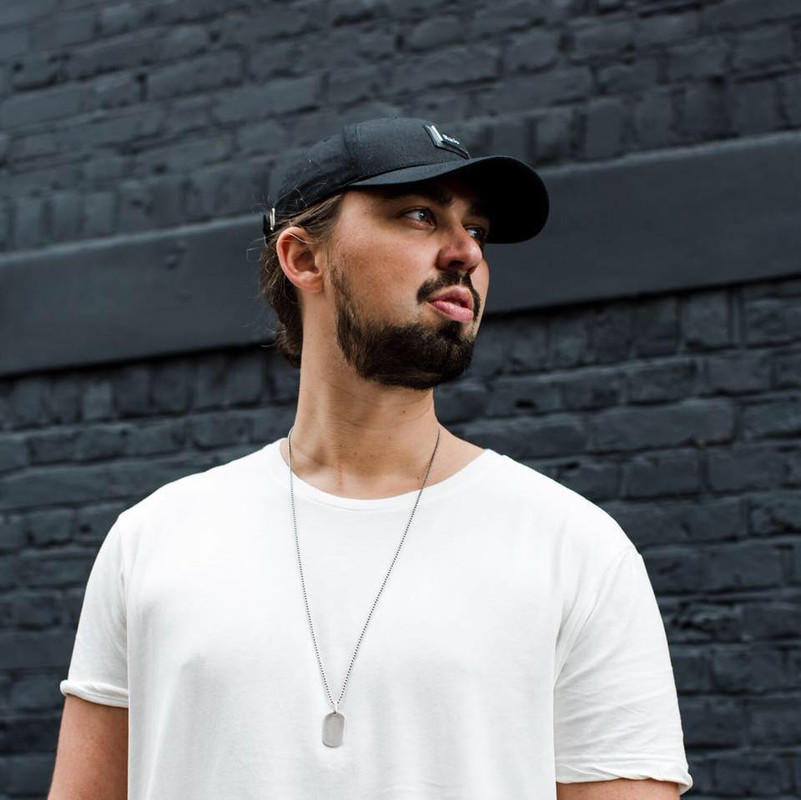 Remaining third on the list for a second consecutive year, prolific producer and renowned grafter, Sonny Fodera is still massively on trend in 2020.
Following what was a vintage year for the Australian DJ in 2019, what with his Solotoko imprint going from strength to strength and his worldwide appeal growing with the release of new album 'Rise', not to mention a summer long Ibiza residency which Fodera finished off at Ibiza Rocks in some style, 2020 has been somewhat disappointing, to put it mildly.
However, productive as always, the 27-year-old house master took the break from performing live as an opportunity to be creative. He turned to the tools of his trade and began firing out banger, after banger, after banger. Seriously, we've lost count of the amount of first-class tracks he's released this year.
A postponed 2020 means we all have much to look forward to from the Aussie in the coming new Year.
You can find tickets to see Sonny Fodera live in 2021 here.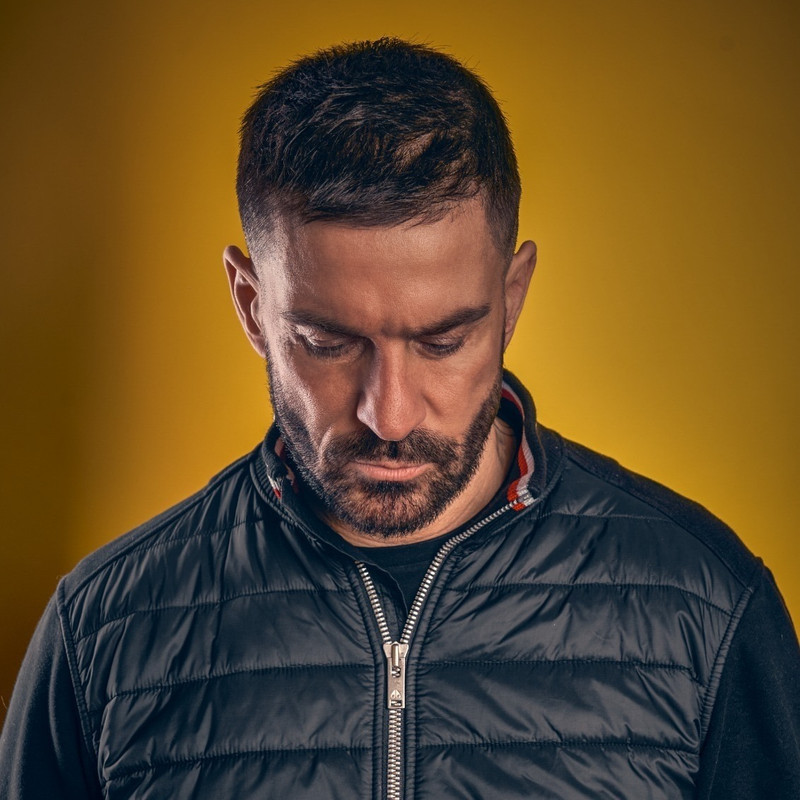 DJ, producer and popular host of In-Demand Radio's breakfast show, Lee Butler takes the second place on our list of most searched artists in 2020.
The six times winner of the Liverpool Echo DJ of the year award, is somewhat of a household name amongst ravers in the north. Present on the airwaves and in the clubs for over two decades, Butler has an enviable knowledge of music and knows exactly how to work a crowd.
Working his way gradually up through the ranks of the underground, the seasoned selector has unquestionably earn't his stripes. From early performances at venues such as the fabled Wigan Pier to rocking clubs in Ibiza and at The BCM in Magaluf, Butler has done it all.
In addition to presenting his usual radio show, Butler has spent the majority of 2020 performing at socially distanced events with fellow Liverpudlian party throwers Big Luv, working on his own material and planning shows for 2021.
Click here to find out where you can see Lee Butler live in the coming months.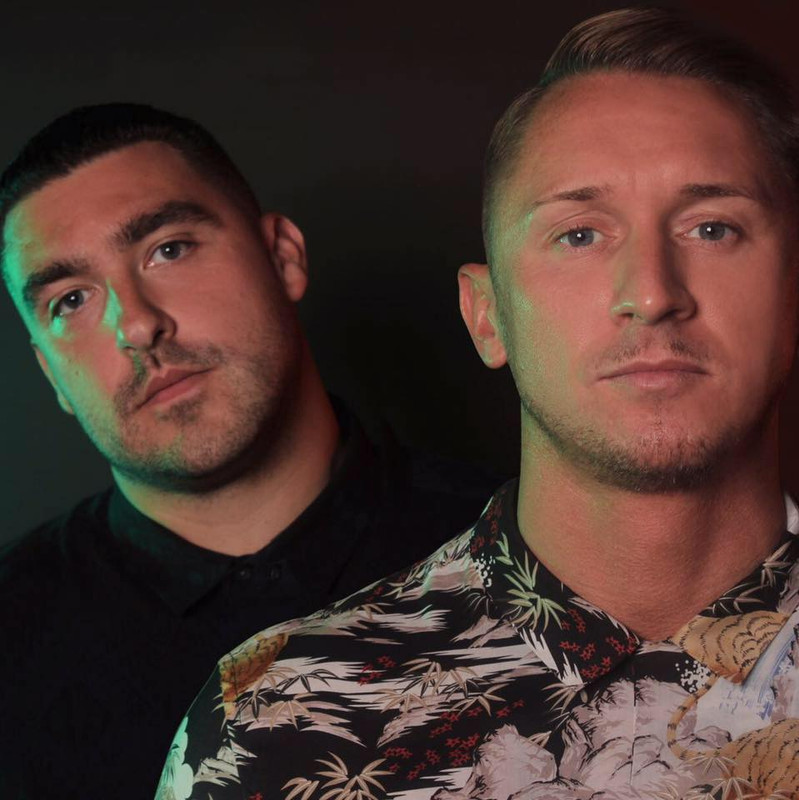 Retaining the top spot for the second year running, the Liverpool lads have absolutely smashed the pants off 2020, thriving in spite of the difficult times faced by the live music industry as of late.
The duo, comprised of Dave Whelan and Mike Di Scala, had a mammoth year in 2019 appearing at a number of huge festivals, including AMP Lost and Found, Creamfields, Leeds and Reading and Coachella (no less), and bossed a number of their own headline shows for the likes of Circus x Cream and Warehouse Project.
They dropped some surprising remixes (most notably Miles Kane's Coup De Grace which you can find out more about here), as well as working alongside Jake Bugg on the sensational 'Be Someone' and Noel Gallagher on 'Not Over Yet', both of which feature on the pairs latest album 'Dark Matter', released this year.
The twosome are now focusing all of their energy on efforts to make 2021 a comeback year that fans of dance music will talk of for years to come. Hoping to embark on their Dark Matter's UK tour through March and April, CamelPhat will also bring their huge live set to audiences at some of the worlds biggest music festivals, such as colossal dance event - Creamfields.
CamelPhat are without a doubt the worthy winners of the top spot, as our most searched for act of 2020.