Soul-funk and dance party specialists, Funkademia will takeover one of Manchester's newest and largest, socially distanced hospitality venues - Escape To Freight Island for a massive F*** O** 2020 end of year celebration.
Established back in 1995, Funkademia is now a stalwart of the Manchester clubbing scene, widely recognised as one of the best nights out in the North of England. Hosting weekly events (pre COVID of course) at the Mint Lounge music venue, situated within the buzzing and vibrant Northern Quarter district, the long-serving club night has achieved a solid and lasting reputation amongst the cities many enthusiastic, music loving inhabitants.
On Thursday 31st December, running from 6pm until late, the resident Funkademia DJ collective will head up the Pavilion Garden area of the recently reimagined Mayfield Freight Depot (now a 600 capacity open air events space). Embarking on a decades spanning, time travelling musical journey through soul, funk, disco, hip hop, R&B, house and more, those in attendance will be hip shakin' and fist pumping their way into what will hopefully be a better year for us all - 2021.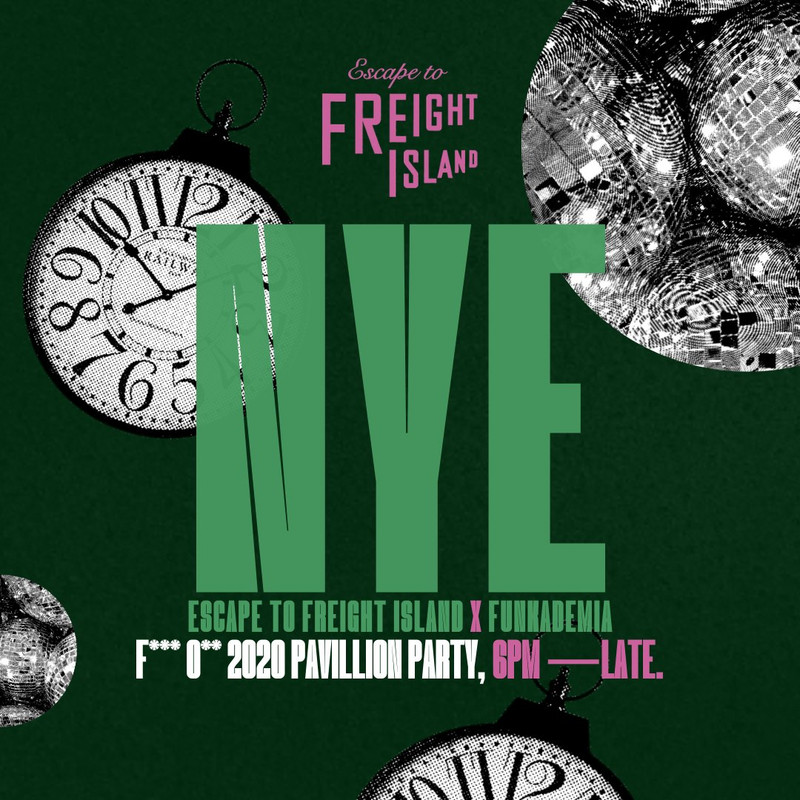 Alongside a first rate soundtrack, punters can also expect to find a smorgasbord of imaginative open air bars, a cutting edge street food market packed full of vendors serving restaurant quality food, numerous immersive art installation, secret dens, and much, much more. Think festival vibes in the middle of the city on the most hyped night of the year.
Join Funkademia in saying 'F*** O** 2020' and hello 2021, at what is set to be a precedent setting and highly unconventional, New Years Eve bash.
Tickets are now available to purchase below...
This event has been cancelled
Due to Covid19 and Gov guidelines
Tickets are no longer available for this event