This week on Days out with Skiddle, we have a bunch of events that will keep you going for the next few months. As we are approaching winter we get to celebrate Halloween, Bonfire night and Christmas. So now begins the period of panic buying, the return of jackets and the odd few people who put their decorations up far too early. To get you excited here are some brilliant events on sale now.
When: Thursday 23rd December
Where: Woolston Manor, Chigwell
There's no better warm-up for that big day than to spend a morning being served by Santa's helpers! With this delicious breakfast also comes a choice of pancakes, muffins, fruit salad and hot drinks. But the main event is revealed afterwards when Santa himself will be making a special appearance. You can have a chat with him just before his busiest schedule of the year begins.
Find tickets for Breakfast with Santa here.
-
---
Paul Sinha - Hazy Little Thing Called Love
When: Saturday 9th October
Where: Southport Comedy Festival
You will probably recognise Paul Sinha from his time as one of The Chasers on ITV's The Chase. But he has stepped out of that role and into comedy in previous years and has made appearances on shows such as taskmaster. Now back for his seventh year at Southport Comedy Festival, he will be eager to show off his new material.
Find tickets for Paul Sinha- Hazy Little Thing Called Love here.
-
---
When: Friday 15th October
Where: Benn Hall, Rugby
Bingo Revolution has been a hugely successful event, selling out every time that it's on. So don't wait around for too long to secure tickets for what will be a night of laughing, dancing and pig throwing. Hosted by a top comedian and a glamorous assistant, the whole night will see DJ Jim Slipp playing hits from the '80s, '90s and today.
Find tickets for Bingo Revolution here.
-
---
When: Tuesday 26th October
Where: Old Fire Station, Carlisle
Acclaimed Irish comedian Jimeoin will be coming to Carlisle this year with his keenly observational style of comedy. Always the funniest man in the room, it's rare that he leaves a dry eye by the end of his show. Now on his most recent tour called Turn It Up! He will be going further than ever with some of his best material.
Find tickets for Jimeoin turn it up! Here.
-
---
When: Saturday 2nd October
Where: Southport Comedy Festival
Another show that is set to be a huge hit at the Southport Comedy Festival this year, Montana's Rich Hall will be making his way over to the UK. One of the sharpest minds in the game, Rich is known for his quick-fire banter and dry observational humour. This will be a deadpan delight.
Find tickets for Rich Hall Live here.
-
---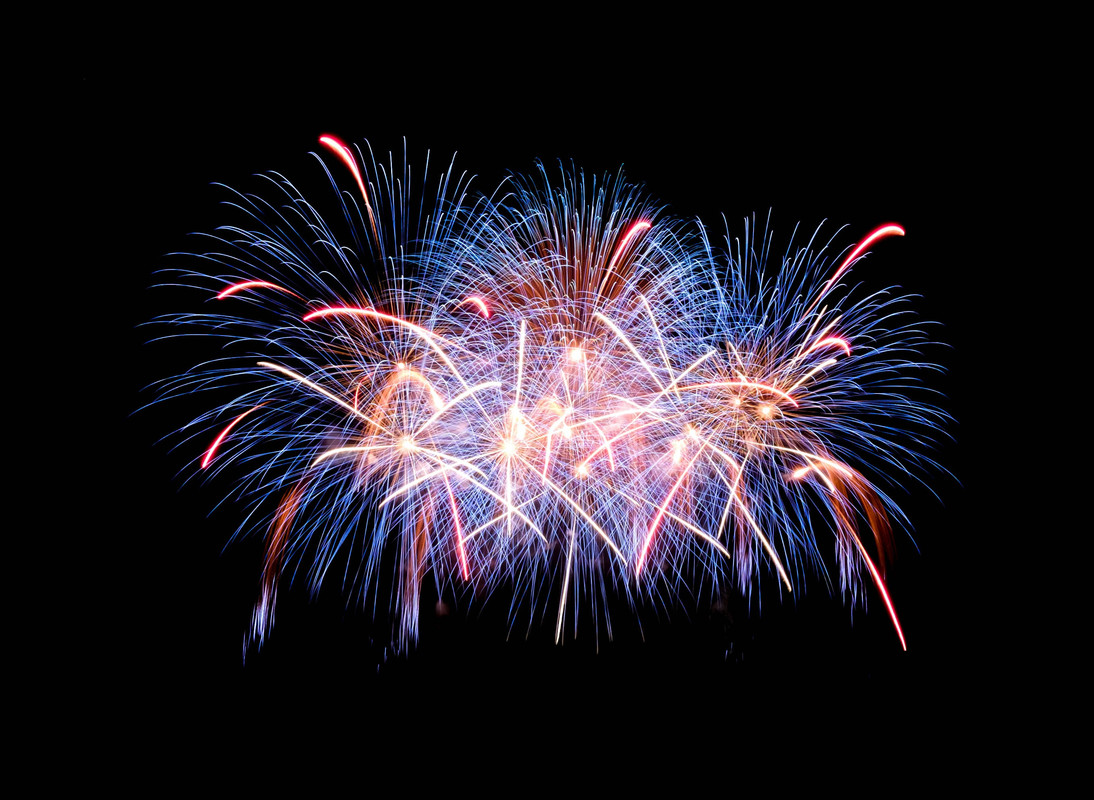 Image credit: Jingda Chen
When: Sunday 31st- Monday 1st November
Where: Heysham Village car park, Morecambe
Coming to Heysham this year are two fun-filled nights of majestic and awe-inspiring fireworks displays. There will also be some live entertainment and fairground rides to go on before the big event. There will be plenty of food, especially the kind that will please those with a sweet tooth. Prepare for the sky to be lit up with every different colour you can think of.
Find tickets for Heysham fireworks spectacular here.
-
---
When: Friday 8th October
Where: Power League Soccer Dome, Manchester
Scare City may just be the most frightening time you can have in your car. This drive-through theatre experience will be showing Insidious on Friday 8th October as Trafford's iconic soccer dome is transformed completely. Out from the shadows crawl actors waiting to give you the fright of your life in this highly immersive event.
Find tickets for Scare City 2.0 Insidious here.
-
---
When: Sunday 10th October
Where: Old Fire Station, Carlisle
Oktoberfest! For some people it's the best time of the year and who could blame them as the lederhosen comes out and the steins begin to flow with alcohol. The German tradition has gripped the world and is hugely popular here in the UK. Come down to Old Fire Station in Carlisle for a singalong, games and a range of German beers.
Find tickets for Oktoberfest here.
-
---
When: Friday 31st December
Where: Revolution, St Peters Square, Liverpool
Is it too early to be thinking of New Years Eve plans? Absolutely not and Revolution in Liverpool are putting on a party that you won't forget to see in 2022. With confetti cannons, co2 guns and entertainers on hand to count down that clock in the right way. There's even a free photo booth so you can keep something to remember it by.
Find tickets for New Years Eve here.
-
---
Olympus Fighting Championships
When: Sunday 26th September
Where: Rainton Arena, Houghton-le-Spring
Olympus Fighting Championships is a night of professional fights taking place at Rainton Arena. There are a few different disciplines on display throughout from MMA to kickboxing, Thai boxing and boxing. These are some of the top fighters in the country at the moment going for it and we wouldn't want to miss a thing.
Find tickets for Olympus Fighting Championships here.
-
---
If you're looking for even more exciting events then take a look at our Thing's To Do page. In need of a dance? Our Clubs page is the place to be.
---
---